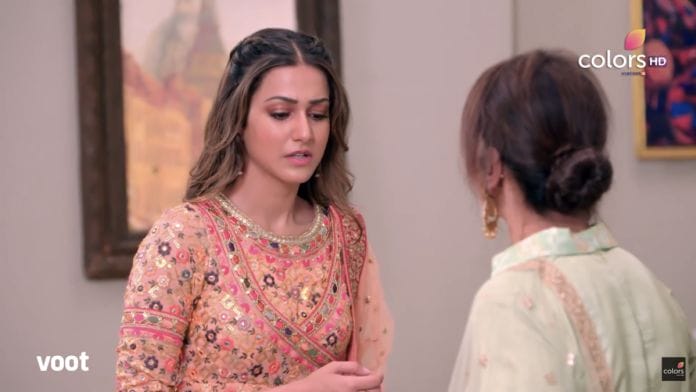 Choti Sardarni Spoilers, Upcoming Story, Latest Gossip , Future Story, Latest News and Upcoming Twist on tellyexpress.com
Colors TV popular show Choti Sardarni is currently showcasing the entry of Seher's long lost cousin sister Mannat. Earlier its seen that Rajveer got irritated with Seher's actions. Now it will be seen that Mannat's mission to win Jeeto's heart.
Previously we have seen that, Rajveer tried to spend some time with Seher but she was constantly worried about Prince. Rajveer got irritated by it and asked if he meant nothing to her. On the other hand, Kulwant applied ointment to Mannat and said that she reminds her of someone very close to her. Later, Kulwant found that Mannat was her granddaughter and rushed to meet her. She saw the birth mark and they both had an emotional reunion. Kulwant wanted to inform everyone about Mannat but Mannat stopped her. She doesn't want to disrupt the happy family of Bittu. Kulwant made a plan and made Mannat stay as a tenant in the house. She asked Mannat to get into Jeeto's good books and then she could reveal her identity. Zoravar recalled Mannat's words about the ladies against working in the machines. Harleen and Robbie got ready to leave to US. Scarlet got jealous of Zoravar and Kiara's closeness.
In the future episodes we will witness, Kulwant will make ladoos for Mannat and everyone will praise Mannat's character.
Will Seher learns Mannat is Bittu's daughter ? Will Mannat win Jeeto's heart ? Will Mannat and Zoravar get over their hatred?
All these questions will be answered in the upcoming episodes.
To know what will happen next in your favourite