Show Choti Sardarni is fetching the audience's attention because of its storyline and is winning the hearts.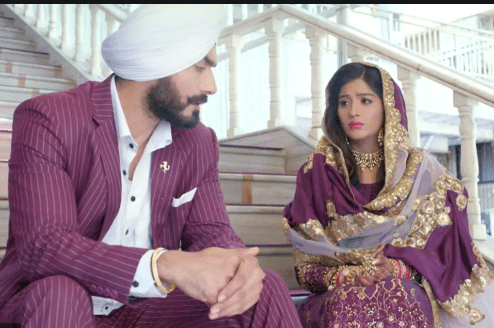 Now if you follow the show you must be well aware of the current track. In the shows current track Param's grandparents returns from London to meet him and now they will file for Param's custody.
Last we saw, Meher, Sarabjeet catches the real culprit who tried to do the scam of Sarab's money. Sarabjeet's brother-in law Rovi was the mastermind behind the whole drama but Meher and Sarabjeet didn't send him to the jail to save their family reputation. Here, Sarabjeet thanks Meher for supporting him and making plan to catch the real culprit. Afterwards, the duo spends a time with Param and at the same time Param's grandparents comes to meet him from London.
Sarabjeet tells to Neerja that Meher is Param's mother and she is giving him all the love. But Neerja decides to fly away with Param to London to do his good upbringing.
Now in the upcoming episode will see a court room drama with Neerja filing for Param's custody.
Neerja will raise concerns on not finding a single photo of Param with his mother Simran in the house and will ask Sarabjeet if he has forgotten Simran. Later, she will decide to file for Param's custody. Meanwhile, Kulwant will argue with Neerja and will say she is Param's grandmother. There, on diwali Jeeto will plan to escape with Bittu.
What will be Kulwant's reaction on Bittu's move? What Meher and Sarabjeet will do next to win Param's custody? Well for all the answers keep watching the show mon-fri on colors channel.
Keep visiting us for more news, spoilers, written updates and latest updates.