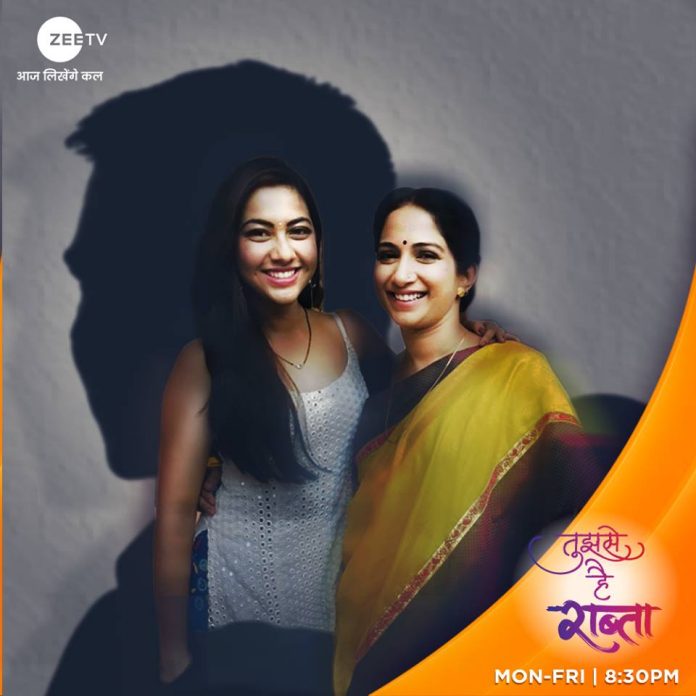 Zee TV's evening slot show "Tujhse Hai Raabta" is going to witness a new twist in the tale in upcoming days. The current plot of the show is revolving around a high voltage drama and now the story is going to take and another interesting turn following some revelation and confrontation.
Earlier we have seen that with the revelation of Malhar's mom being killed by Appa of Deshmukh family all equations got messed up like never before. We have already reported that Appa committed suicide to save himself from the punishment of Malhar's mother murder. But Aao saheb decided to punish Malhar for Aao saheb death. Malhar has already taken into custody and now Ahilya and Atharv decided to join hands against Malhar and made him beg and plead for his son Moksh life. On the other hands, Kalyani decided to meet Malhar secretly in jail.
Sampada and Arthav separately gave cough syrup to Moksha in order to make him sleep. Later, Kalyani tries  to wake Moksha up but got shocked when he does not respond.
Later, Kalyani promises to Malhar that she will get him out of the prison. Later, Kalyani and Sarthak make a plan to find out the person who wrote Rao Saheb's suicide note in order to frame Malhar.
This is how Anupriya will bring #KalMa closer!
Excited for this #KalMaForever moment, aren't you? #TujhseHaiRaabta @SehbanAzim @reem4you pic.twitter.com/jyhFlCZfeU

— Zee TV (@ZeeTV) April 22, 2019
In upcoming episode we will witness that Arthav tells Sampada that Malhar will be taken to the court soon and he has hired some goons to kill him. Later, Kalyani reaches the court and gets afraid after watching a goon carrying a blade.
To know more about your favorite show keep a tab on us.