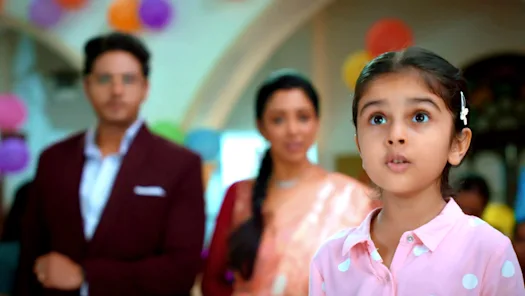 Show Anupama is one of its kinds. It has always hooked the audience with its interesting twist. MaAn's wedding was recently enjoyed by the show fans. Fans expected MaAn will grow in their relation post wedding. But twist never meets your expectation. On Anuj and Anupama's honeymoon, former past turned the story in other direction. Viewers are not connecting with Anuj deciding upon adopting a child Anu. They are finding the twist illogical. Quoting their best reasons why adoption in the show should be delayed, fans trended DELAY ADOPTION IN ANUPAMAA'. Read more below
Not just the adoption, the show as a whole is dwindling its charm. Forced, unnecessary parallels, choppy editing to shove in toxicity every few seconds, irritating, repetitive clichéd dialogs, social messaging in every breath… to name a few. DELAY ADOPTION IN ANUPAMAA #Anupamaa
Fed up with their Gyan I agree adoption is needed in society but y bashan chota ho sakta tha Chote words bhi sahi ho to impactful hote h A couple need to be mentally prepared before planning or adopting kid Atleast first they become couple DELAY ADOPTION IN ANUPAMAA #Anupamaa
Creepiest scene of today. A romantic moment between lovers & a moment b/w father-daughter can never be the same. They have used this scene as a hook point for #Anupamaa falling in love with Anuj. How on earth the emotion be same on those scens Thoda sa logic
Where did the restaurant track go? What about the ladies who signed up to work with maan What about Anupama and her contract with a dance company All vanished in thin air?? DELAY ADOPTION IN ANUPAMAA
Check out more under the hastag #Anupamaa
Your take on adoption track in the show. Will Anupama be able to fulfill Anuj's wish of adopting child Anu? Time will tell.
Last day show fans celebrated #9monthsofAnujKapadia.
They cherished Anuj Kapadia's moment and praised Gaurav Khanna for his brilliant portrayal.
On story front, Anupama shares her fear with Anuj and says raising a child is a big thing and she doubt she will be able to become a mother again. She adds she is scared becoming a grandmother then how she can think about becoming a mother. Anuj feels sorry for stressing Anupama. Anupama says to Anuj that she likes in their relationship they share unfiltered talk. To Anuj's surprise, Anupama agrees to adopt Anu.
In the upcoming episode, Arun and Barkha will meet Anuj and Anupama. Barkha will berate Anupama being a middle class. How Anupama will deal with Anuj's family will be interesting to watch.
Stay tuned for more TV news, spoilers and updates.