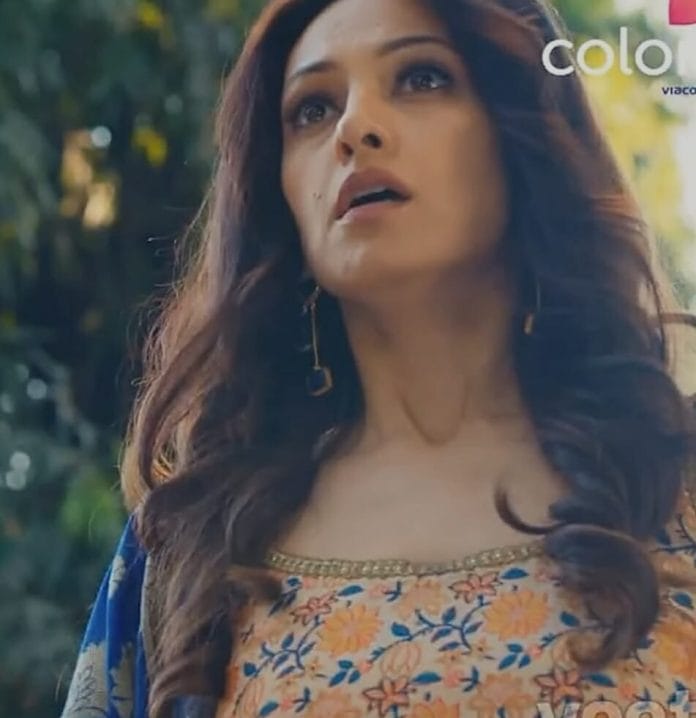 Dharam Patni Spoilers, Upcoming Story, Latest Gossip , Future Story, Latest News and Upcoming Twist on tellyexpress.com

Colors TV's recently launched show Dharam Patni is a rare love story of a simple sweet school teacher Pratiksha Parekh and a buisness tycoon Ravi Randhawa. Currently we are seeing that Pratiksha requests everyone to let Ravi search for Keerti. Later, police finds Kinjal. Kinjal informs everyone whatever she had seen. Thakur asked Raghu to kill Ravi.
In the previous episode, Tempo driver informed Raghu about police. Raghu asked him to leave the tempo and go away. Thakur called Raghu. He informed him about the police. Thakur ordered him to not get caught by police and bring Keerti infront of him. Ravi gave threats to everyone that he would not spare anyone if anything bad happens to Keerti.
He tried to go inside and search for Keerti. Home minister ordered police to stop Ravi. Pratiksha requested everyone to leave Ravi and let him search Keerti. Police agreed to co operate with Ravi. Pratiksha tried to tell him correct directions to search. Ravi asked her to not pretend as if she cared for Pratiksha.
Ravi and Pratiksha come to the correct room. Ravi felt that Keerti was behind the cupboard. He asked Malhar if he was behind the kidnapping as he was so sure that Keerti was not in the house. Pratiksha and Hansa defended Malhar. Malhar worried if Raghu was behind this kidnapping.
Police found Kinjal behind the cupboard. Ravi wondered about Keerti's whereabouts. Raghu drove the tempo with Keerti and his man. Raghu called Thakur. Thakur ordered him to kill Keerti by dropping the tempo from a cliff. He said that Keerti had to die to give them safe passage.
Kavya complained to Ravi's sister that Keerti need weird attention everytime. She thought that both Ravi and Keerti would return home after getting engaged. Ravi guessed right about what happened to Kinjal.
Kinjal gained consciousness and said that Ravi was right. Keerti planned to jump from the tempo to get rid of Raghu and save herself.
To know what happens next stay tuned to Dharam Patni on Colors TV/Voot app and this space.