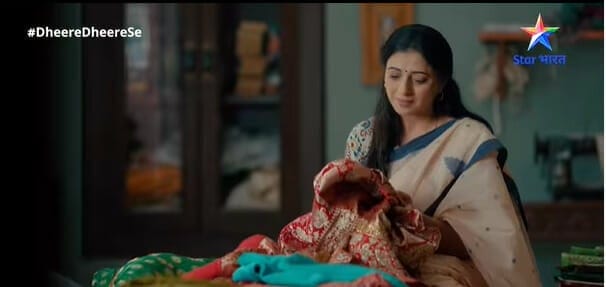 Star Bharat upcoming show Dheere Dheere Se is set on middle-age couple finding their love again. The promos of the show are getting audience attention.
Reena Kapoor and Rahil Azam are going to play the lead in the show. Both the actors are pro when it comes to bring life to the characters. Reena was last seen in 2021 show Ranju Ki Betiyan. She is also well known for playing Nimmi in Shakti Astitva Ke Ehsaas.
Reena is back as lead in Dheere Dheere Se.
Rahil was last seen in Beyond dreams Control room. He played Mohit in the infinite show. He is famously known as Hatin. Rahil will ace in the upcoming show undoubtedly.
Coming back to Dheere Dheere Se:
According to Dheere Dheere Sey promo, Reena Kapoor hit the audience by explaining the pain of the widow. Her character is a widow; will she fall in love again? Time will tell a beautiful story of two middle-age soul falling in love again.
Reena's character will also paint a struggle and difficulties a widow go through.
Fans have a high expectation from the show. Will show impress the masses and make its place in TRP. Watch the show on Star Bharat from December 12, 9:30 PM:
"I wish this show a grand success!! All the best to the whole team!"
"Nice promo"
"concept seems good. hope best for this show but I'm afraid because all shows of star Bharat are kinda saas bahu."
Rajan Shahi Anupama is giving encouragement to bring middle-age romance back on TV. Anupama, Vanraj, Anuj's story is an inspiration. Dheere Dheere Se is all set to showcase middle-age romance. Hope they bring interesting drama too.
Meanwhile, Dheere Dheere Sey is replacing Star Bharat show Channa Mereya. Fans disappointed with this unexpected decision. Upcoming is facing criticism. A social media user quote "this show better be worth Channa Mereya's shutdown"
What are your take on the upcoming show. Shoot your views in the comment section below.
Show also features veteran actor Aman Yatan Verma
Follow us for TV serial news and updates