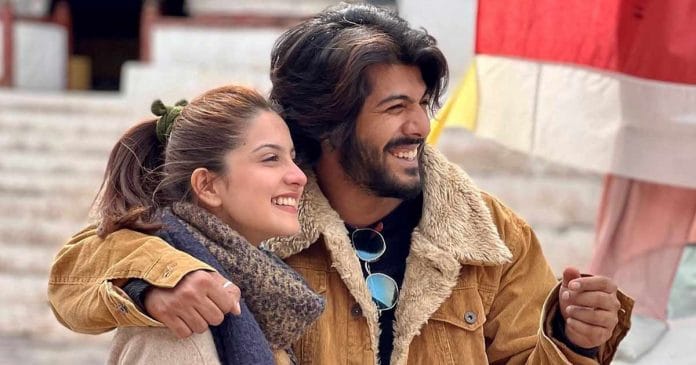 By Anil Merani| Although I feel very sorry for Vinita Sharma regarding the death of her daughter Tunisha Sharma, I find some developments intriguing.
If what Sheezan Khan says is true, that he had saved Tunisha once from suicide, what steps did she take to improve her condition? According to the Sheezan family, she suffered from OCD, so what treatment was going on and attempted suicide should result in more aggressive treatment?
Also, as per yesterday, Sheezan's family press conference, she had shown a noose to some Ali Baba: Dastaan-e-Kabul co-actors and Sheezan(TunIsha co-star in the above Sab tv show) had requested Vinita not to leave her alone, yet she came solo on the set the unfortunate next day.
Her mother needs to address her above-alleged mental health concerns, which were a ticking time bomb just waiting to explode.
Did Tunisha speak to someone once else on set who can give a neutral third-party opinion?
Interestingly if both had broken up, Sheeezan was overly concerned as he not only allegedly informed the mother about the noose and rushed Tunisha to the hospital.
Playing devil's advocate, even if Sheezan had a hidden girlfriend and he broke off, does that constitute abetment to suicide? The law says the alleged incitement should be long enough. Here the couple supposedly broke up just 15 days back.
Also, even the producers (Peninsula films) need to answer their steps if news of Tunisha's depression had ever reached them.
We have not been able to get in touch with Tunishas' mom will publish her answer as soon we are able to contact her