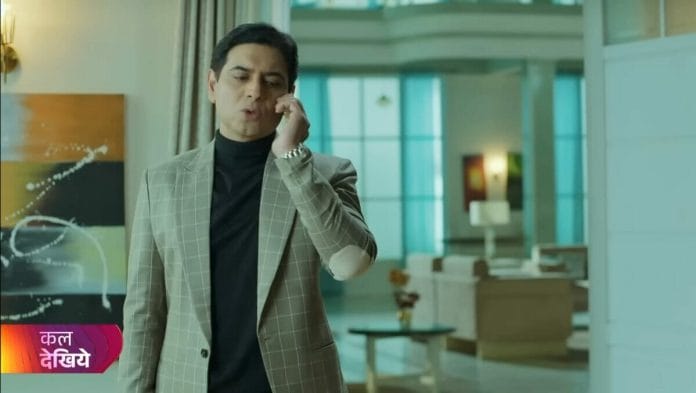 Dil Diyaan Gallaan Spoilers, Upcoming Story, Latest Gossip , Future Story, Latest News and Upcoming Twist on tellyexpress.com
Sab TV brand new show Dil Diyan Gallan is all set to entertain the viewers with it's fresh storyline. Amrita lives with her family in New York and she has some past hurtful experience in India related to her grandparents. The leads of the show Paras Arora and Kaveri Priyam have been introduced as Amrita and Veer. It will be interesting to watch how Amrita comes back to India and sort out all the unsolved issues in her family.
In previous episode Amrita tells the officer to give her the particular land and in return he will get commission. The officer tries to misbehave with her after that and she asks him to stay away. There Randeep and Ria reach bank with Dilpreet.
Randeep wants to open the locker but the staff says he will have to show the NOC. Randeep says he is not in touch with Maan so how would he get his sign? There Astha stops Maan from signing the NOC papers and she gets shocked checking it. She wonders how come Amrita knows about the NOC.
There the bank staff aka Randeep's friend suggests him to call Maan directly to ask for his sign on the NOC. Veer beats up the officer for misbehaving with Amrita and Kushwant stops him. Astha calls Amrita and Kushwant reveals to her that her daughter is in Punjab. Astha stands stunned.
In future episode viewers will see Amrita will tell Astha that she is Hosiyarpur and Astha will ask her to pack her clothes and leave India. There Maan will tell Randeep that he won't sign any papers if he doesn't talk to him. Randeep will get emotional.
When will Dilpreet learn about Amrita's truth?
To know what will happen next in your favourite shows, stay tuned to this space.