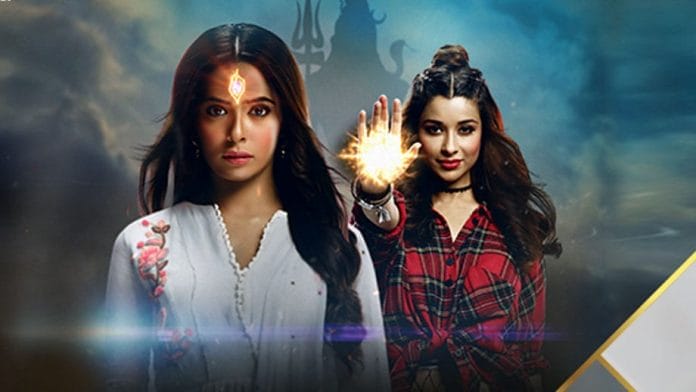 Next in star plus weekend show Divya Dtishti, Pisachini will instruct Bichu to set a room on fire.
So far it is seen Party is going on in the show which Pisachini has arranged to celebrate the love for the newlyweds. Everyone was dancing and enjoying the party when Sunny comes to Drishti and asks her to drink. Drishti says she don't drink and the glass falls on his foot. Later, Divya and Drishti was sitting and Shekhar asks them what they are doing here and not enjoying the party. Roomi interrupted them and Shekhar leaves.
Divya and Drishti by looking at the star had an argument on who will see first. Divya says let her see first Drishti said she wants to see first meanwhile the star falls and gets stuck in Pisachini's clothes. Both run downstairs, Rakdshit too comes down. Meanwhile, police comes to the party. Police said they found a dead body of maniya wrapped in the carpet which was from this house thus they want to investigate the house.
Divya recalls and tells Drishti that she has seen Mahima with the carpet. Drishti says she don't have any reason to do murder.
Divya goes to Mahima and throws a sword. Drishti saves her. Everyone comes there and chachi asked why she pushed Mahima. Rakshit handled the situation and said she was saying his mother from the sword.
Now ahead in the story loyal fans of the show will see Divya tries to convience Drishti in a bid to save mahima and otherside Pisachini will instruct bichu to set a room on fire.
What happen next in Divya Drishti will be interesting to watch.
Stay tuned with us for more updates.