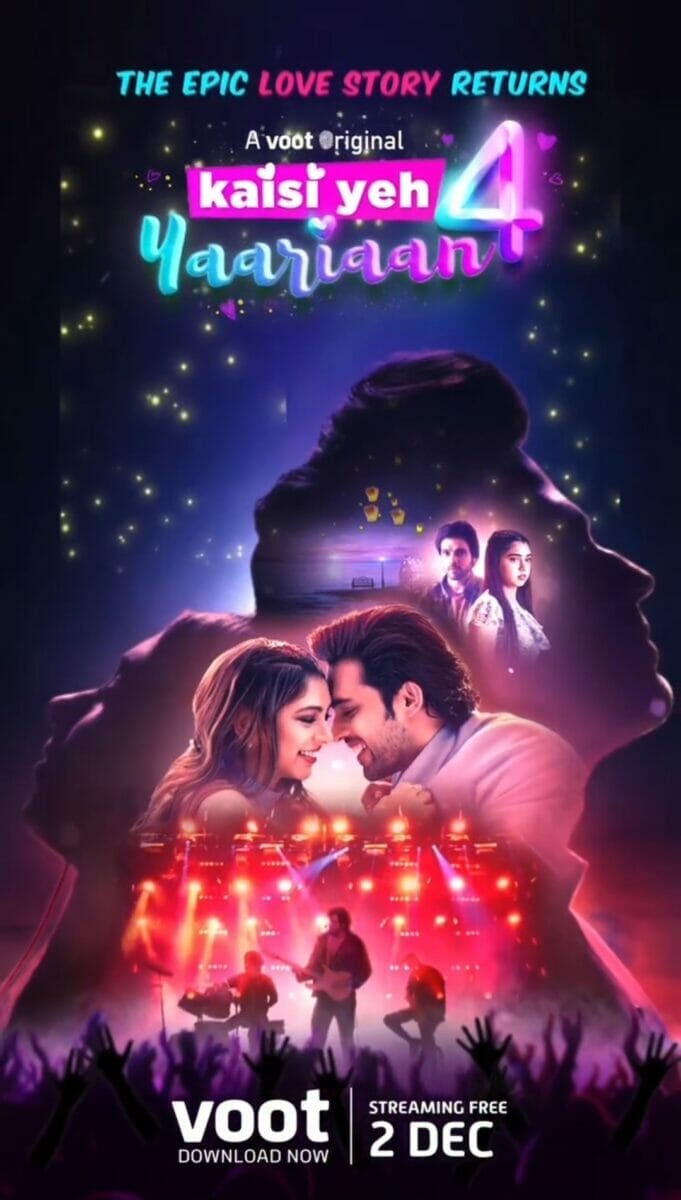 By Anil Merani| Before Kaisi Ye Yariyaan fans go on a warpath, let me clarify that I am writing this piece as an audience and not as a journalist. As a lay viewer, I have every right to express my views as you guys do on social media.
I am disappointed with KYY 4; the story does not hold. At times it looks as if they churned out one more season to satiate the audience's demand to see Niti Taylor and Parth Samthaan together.
Parth has acted very well. He has grown as an actor over the years and seems to have internalized Manik to the T. Sadly, Niti, on the other hand, appears too loud. Maybe the character is such, but she would have underplayed it a tad
The mix of romance and tiff turned me off; I see only love turning to hatred. Switching on and switching off is different from my cup of tea.
Why can't writers pen mature characters? Growth has to be there. A fourth season requires kids, you can have lots more elements to play with here, but here they showed a miscarriage.
The creative should try to make some changes and salvage what is left, as already eight episodes have been dropped on Voot.
Also, since it is only on the web, the makers could have made the story much edgy and bold and bold alway does not mean skin show; the storyboard can push the envelope.
Among the supporting cast, Krissann Barretto and Kishwer Merchant are doing a good job.
I have also picked up the buzz from the ground that some stans do not like season four compared to the previous three seasons.
The KYY brand is enormous hope the producers make the necessary changes in season 5. We dont want our memories of Nandani and Manik spoiled; such iconic characters require deft handling
Start a new youth show with both if you need a good story.