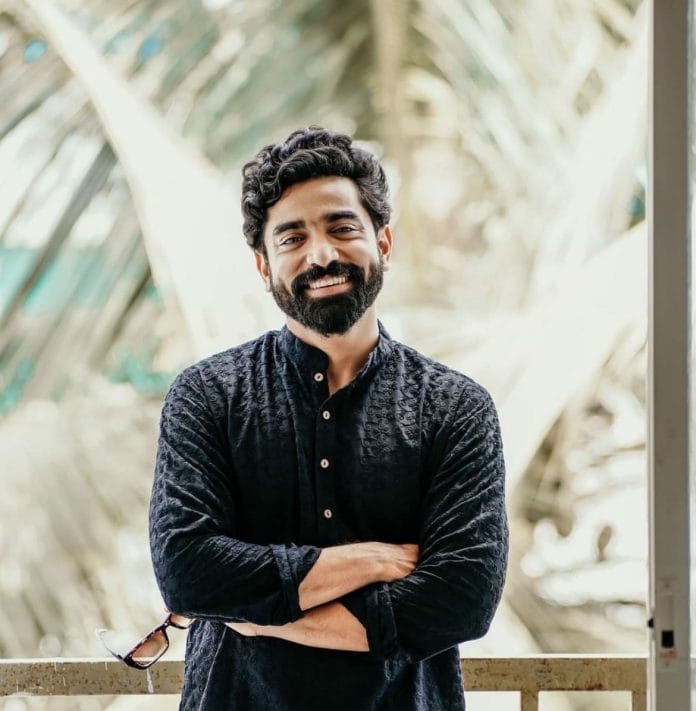 After giving an outstanding performance in his recent Bollywood release "Drishyam 2", Siddharth Bodke is gearing up to enact Sakharam in the play titled "Sad Sakharam", which is coming on December 11. Though he has been a part of Bollywood and TV both, he shared that performing in the theatre in front of a live audience gives him the utmost pleasure.
Asked if he feels that it's the monetary benefits because of which most actors don't choose theatre, he said, "It is true that theatre gets the least money out of all mediums and is also not commercially viable. But I do it simultaneously with other projects. It's very refreshing which is why I have decided to do at least one show in a year no matter what. It's a learning process in itself."
" You get to be on the stage with the live audience, you need presence of mind, and the concentration and the reaction from the audience makes us feel loved. I can't explain it in words but I would say I just love being on stage. I want to do plays and theatre only for the learning process. Money is not my concern, my only objective is to get adulation from the audience," he added.
Siddharth's new play "Sad Sakharam" opens on December 11. Talking about it he said, "It is directed by Neeraj Shirvaikar and written by Yugandhar Deshpande. Sanika Kashikar is the assistant director. My co-actor is Vaishnavi RP. It is a dark comedy on Sakharam's not so emotional journey."
He plays the titular character in the play, and shared, "Sakharam, in his thirties, is a very cool, liberal, modern guy. He is an ambivert. Though he wants to, he can't get rid of his strong patriarchal mindset. He meets Laxmi through an app which guarantees feelings. He does find a feeling: violence. It doesn't help either. He meets people, indulges in small talk, makes reels, laughs, drinks, dances, all the while doing a stand-up comedy show. But nothing works. It never does."
The young actor did his first play when he was in the sixth grade. "My first commercial play was 'Shyaam Chi Aayi', where I played the protagonist. We did 500 shows in Maharashtra. Since then I've enjoyed acting and my grandfather Padmakar Darade helped me in it. As he's a writer and he used to do plays when he was young, he inspired me to join theatre," he shared.
Giving more details about the plays he has done, he said, "I've done so many experimental plays. In Nasik, I joined my group Ashwamedh Theatres and did so many plays over there. Once I did a 'Rainmaker', written by Prajakt Deshmukh, and it gave me a huge recognition and even awards. The prominent play that I've done so far is 'Ananya', which was written and directed by Pratap Phad."
"Suyog is also a very reputed Natya Sanstha. My experience there was also very special and we did almost 300 shows. I also did 'Ananya' in Hindi too. The name of my character was Jai Dixit and I received many state level awards for my character and the drama," Siddharth ended.