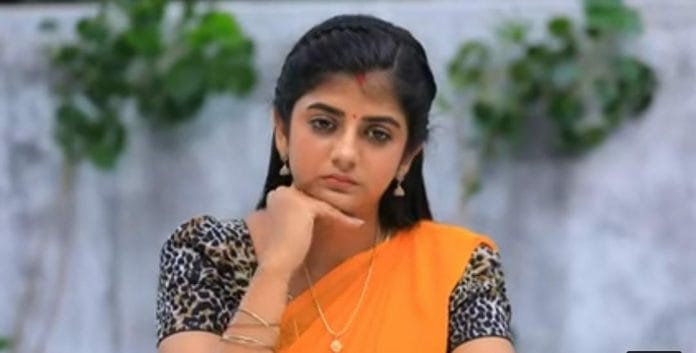 Eeramana Rojave Upcoming Story, Spoilers, Latest Gossip, Future Story, Latest News and Upcoming Twist, on TellyExpress.com
Eeramana Rojave 2 is famous Vijay's show. Kavya and Jeeva's love story takes a hit when destiny forces them to marry each other's elder siblings. Now serial focusing on Parthiban love for Kavya
In the previous episode we saw; Kavya asked Parthiban what if she died in that fire? He answered to her he would have died in that fire. Kavya got emotional hearing it and asked him to stop behaving like this. Parthiban said to her he only thought to save her in that fire or die there.
Kavya felt bad seeing his wounds. Parthiban asked her to give medicine to him. Kavya helped him to drink water. Parvathy noticed them together. She thought he will get attached to her more.
Parvathy demanded Kavya to go and study instead of wasting her time here. She assured to take care of Parthiban. Kavya thought she don't deserve his love. Parthiban thought his mom always disturbing him.
In the upcoming episode viewers will see; Arunachalm will console Kavya and assure her Parthiban will get well soon. He will request her to take care of him and show her love to him.
Later Kavya will notice Parthiban photo in her book. Priya will come there to dry the clothes. She will dance holding Jeeva's shirt. Priya will be embarrassed seeing Kavya saw her.
What will happen next? Will Kavya accept Parthiban? When will Parthiban find out the truth?
Upcoming episode will answer to our all questions stay tune with our space for more updates.