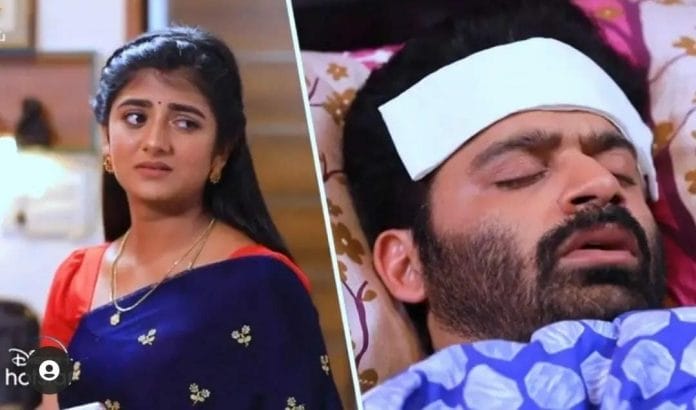 Eeramana Rojave Upcoming Story, Spoilers, Latest Gossip, Future Story, Latest News and Upcoming Twist, on TellyExpress.com
Eeramana Rojave 2 is famous Vijay's show. Kavya and Jeeva's love story takes a hit when destiny forces them to marry each other's elder siblings. Now series focuses on Parthiban to fall sick
In the previous episode we saw; Kavya fed to Parthiban. Kavya taking a good care on Parthiban surprising him. He felt proud of himself for changed her mind. He hope that Kavya will fall in love with him asap. Later, Jeeva felt guilty for his rude behaviour to Priya.
He regretted for confessed all truth to Priya. He thought he doesn't wanted to hurt her but everything went out of his hand. He wished to apologise to her. Kavya noticed Parthiban was shivering and covered him with bedsheet.
Jeeva met Priya to apologise her. But she ignored him. Later, Maha asked Priya to accept him but she didn't heed to her plea. She was determined to stay away from Jeeva for his happiness.
In the upcoming episode viewers will see; Devi will decide to fire Arunachalm from her company. Ramya will request her to don't do it. JK will share with Devi that she saw Maha fell on Jeeva's feet.
Devi will doubt something is fishy there. Meanwhile, Kavya will miss Parthiban. Sakthi will guess what's running on her mind but Kavya denied it. Kavya will call Arjun to learn about Parthiban's health. She will get anxious learning about his health and goes to meet him. Parvathy will ask Kavya to leave before he wake up
What will happen next?
Will Kavya leave the house? When will Parthiban learn the truth?
Upcoming episode will answer to our all questions stay tune with our space for more updates