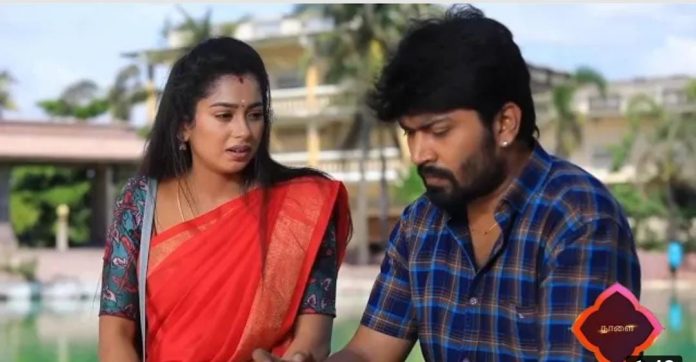 Eeramana Rojave Upcoming Story, Spoilers, Latest Gossip, Future Story, Latest News and Upcoming Twist, on TellyExpress.com
Vijay tv fame" Eeramana Rojave" launched it's season2 with different plot. This show now concentrating on Kavya to feel helpless!
In the previous episode we saw; Priya got scared to take roller coast. Jeeva asked her to don't take risk. Priya assured to him that nothing will happen to her when he is near her. Both enjoyed the ride in that park. Later Parvathy shared to Arunachalam that Parthiban lied to them about friend accident. She revealed to him that he went to Bangalore without Kavya's knowledge.
Arunachalam appreciated his determined mind to win Kavya's heart. Later Priya took selfie with Jeeva and kids. They spended quality time with each other.
In the upcoming episode viewers will see: Priya will share her food with Jeeva. She will take their photo and send it to Kavya.
Jeeva will feel uncomfortable seeing it. Later Kavya will receive the message and check it. She will get hurt to see them together. Jeeva will visit beach along with orphanage kids and Priya.
What will happen next? Will Jeeva fall for Priya? When will Parthiban find out the truth?
Upcoming episode will answer to our all questions stay tune with our space for more updates