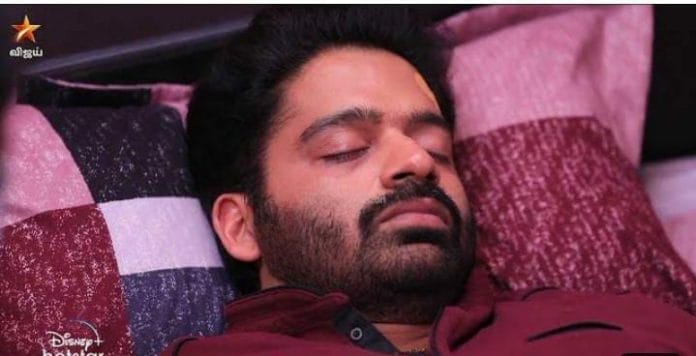 Eeramana Rojave Upcoming Story, Spoilers, Latest Gossip, Future Story, Latest News and Upcoming Twist, on TellyExpress.com
Eeramana Rojave 2 is a famous Vijay TV show. Kavya and Jeeva's love story takes a hit when destiny forces them to marry each other's elder siblings. Now, the series focuses on the Parthiban divorced Kavya
In the previous episode we saw; The judge questioned Kavya and Parthiban regarding their divorce case. Parthiban asked the judge to give a divorce. The court gave divorce to Parthiban and Kavya. Parthiban met with an accident in front of Kavya.
Devi stopped Kavya from meeting Parthiban. Kavya visited Parthiban disguised as a nurse after he meets with an accident. As he is unconscious, she decided to express her feelings through a letter. Jeeva advised Kavya to talk with Parthiban in phone. She assured Jeeva to talk with him after he got well.
In the upcoming episode viewers will see; Ramya will be upset after reading Kavya's letter addressed to Parthiban. Kavya will send a voice message to Parthiban. But Ramya will delete the message and hide the letter. Later, Parthiban will feel guilty when he learns about Kavya's effort to meet him.
What will happen next? Will Kavya leave the house? When will Parthiban learn the truth?
The upcoming episode will answer all our questions and stay in tune with our space for more updates