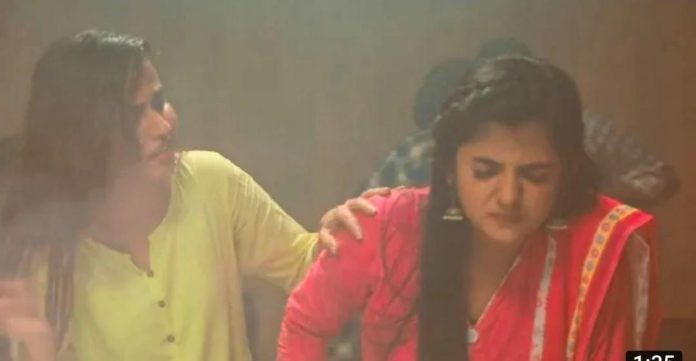 Eeramana Rojave Upcoming Story, Spoilers, Latest Gossip, Future Story, Latest News and Upcoming Twist, on TellyExpress.com
Eeramana Rojave 2 is famous Vijay's show. Kavya and Jeeva's love story takes a hit when destiny forces them to marry each other's elder siblings. Now serial focusing on Parthiban to help Kavya!
In the previous episode we saw; Kavya waited for parcel. Parthiban asked Kavya to eat lunch with him but she denied it reasoning she ordered it. Parthiban send the picture of the food he cooked for her. Kavya couldn't control her cravings she went down to taste the food. She was enjoying the meals and praises his cooking.
Parthiban felt happy seeing her tasting the food. Later Parthiban visited temple and prayed for his new project. Kavya came there surprising him. He hide there and staring her. He asked her to sit there few minutes.
Saint noticed them and predicted their future. He warned them don't hold the things which is not meant to them. They got confused by his words. Later he dropped Kavya in her institution. She said to him that she wanna share something to him in evening.
In the upcoming episode viewers will see; Kavya's friend will notice Parthiban and tease Kavya using his name. They will praise him as handsome. They will demand her to give treat to them Kavya nod to her friend.
Later AC will blast in classroom and fire caught there. Students will rush out but Kavya got stuck in it. Kavya will call Parthiban for help. He will rush to there but Police stop him.
What will happen next? Will Kavya pass in her exam? When will Parvathy find out the truth?
Upcoming episode will answer to our all questions stay tune with our space for more updates