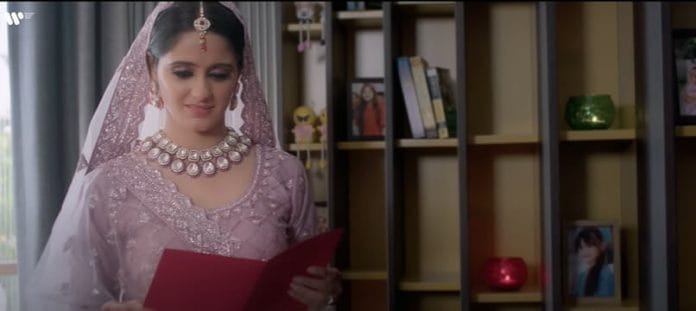 By Anil Merani| Ghum Hai Kisikey Pyaar Meiin l Ayesha Singh is pleased that her music video Bidaai touches 20 lac views in two days." I am thankful to all the fans and listeners; I look forward to seeing how far it goes. "
Watch the full interview here
Talking about her emotion, she said, "I carried the bridal feeling in the red outfit when I left Ghum set for the outstation location."
"The song grows on you, making you emotional".
"I am thrilled to note that fans tag us in their wedding videos and sing the song."adds she
Yashita Sharma has beautifully sung and written the song . I would want her to tell how the music is connected to her life
Parth Bharat Thakkar provides the music, and Jyugal Soni directs the video.