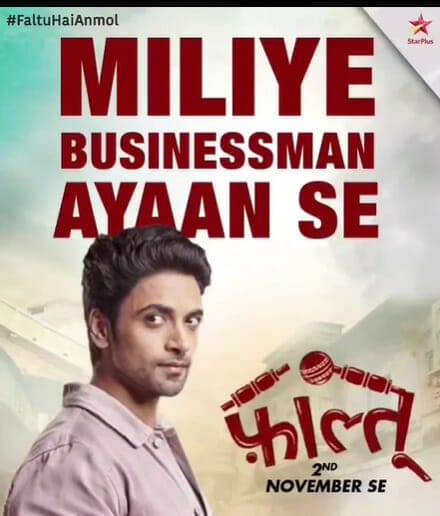 By Anil Merani| Aakash Ahuja plays a travelling wealthy family-loving businessman Ayyan Mittal who had to leave his dream of playing cricket for the nation for his family, so he always carries a void.
"Faltu Singh, on the other hand, is a poor village belle who dreams of playing cricket despite entire family and social protests. How Ayyan as a mentor, tries to help her is the broad storyline. It is essential to have a guru to teach you the ropes," said Aakash, who has done several shows, notable Qubool Hai Thapki Pyaar Ki 2.
In real life, Aakash also wanted to be part of the Men In Blue; "Cricket is my first love. I play whenever I get a chance, even on sets. "says Aakash, who has also done a film Abnormal Depression and a short movie Midnight Call.
Aakash has no problem shifting to Rajasthan for the shoot " as Samode ( Jaipur), and its people are amiable, the climate is pleasant, and the locales are full of history. "
Here Aakash asks people not to get misguided by the promo "my character is not married, and we are not glorying extramarital affairs It is a very different story."
"I am thrilled to have the super prime time slot so more people can watch the show " added he.
Will cricket work with the female audience?," Sports is just one aspect; we have several flavours. The main takeaway is the encouragement .Faltu will inspire other small-town and village girls to dream big" says he.
Aakash enjoys working with co-star Niharika Chouksey ; it is fun and challenging to enact well-written scenes, ended he