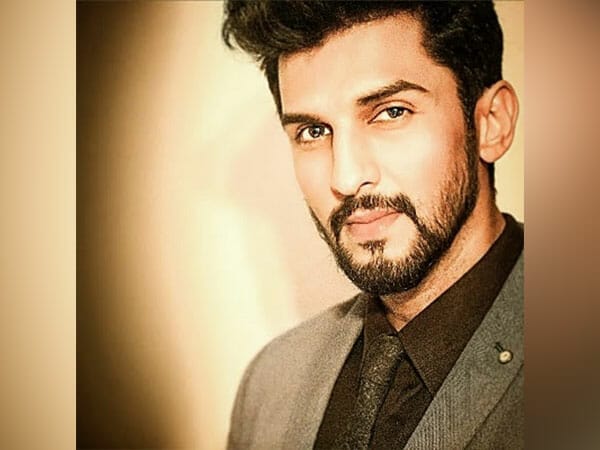 Manish Raisinghan was last seen in colors show Nima Denzongpa. He rose to fame playing Siddhant in Sasural Simar Ka. In an exclusive talk, Manish share about his post marriage life, upcoming project, favorite hobbies and more.
1. How's life been post marriage it's been 2 years almost but through covid did it give you more time to spend together and know each other better ?
Lemme put it this way.. it is been a "Great Suffering" Great for me and Suffering for her…. haha.. we often laugh that she has not married me but actually adopted a very notorious kid. Every time i am out i message her "baby u missin me" and she says a blunt "no" coz with me around she says its so buzzing that she get no peace time for herself. So this lock down she says she realized that playing with a "natkhat balak" is as super fun but loving with him 24*7 is a peace killer.
But on a lil serious note, it's been a bliss to marry her. She balances me… she is the calm of my buzz, sukoon of my junoon. And she is one power house the world is yet to explore and vice versa.
2. Tell us who the real Manish is like as we have seen a somber and mad side to you as well. Please elaborate?
I'm myself yet to figure it. I don't define myself coz i cant confine myself… which is i believe every individual but mine is a lil more exaggerated 😂.
I am an extreme introvert till i step out, it takes efforts by everyone to pull me out of the house, but once i am out, i am the biggest extrovert buzzing all around keeping everyone busy.
Work wise… i love every bit of my work… there was a joke on my last set… that he acts for free as he is super passionate about his work happily working round the clock, and he charges the producer to keep everyone entertained and happy on the set.
I think i am in love with this whole process of storytelling and people… in short.. maybe we can put it as i am in love wid life.
3. What next for Manish? When do we see on screen again?
On screen will take a lil while coz we are in the development process. But can't wait to get back on the sets and come back with a brand new story on screen.
4. We heard you have been writing as well have you always been inclined towards it?
Not at all…. The funny part is during my modeling days when my Groomer wanted me to Go in Grasim Mr. India i told him i do Not have the brains to answer so plz lemme go for Gladrags so that i can simply flaunt my body and win (my silly perception then). But he sent me for Mr. INDIA only, i think they all knew i had the brains except for me. I discovered i can write as a part of "necessity is the mother of invention" a renowned filmmaker who is also one of my amazing guiding force and inspiration told me as a part of my learning, "why should i take you as a hero if i have the world full of options.. create ur USP…" so when lockdown threw a lot of time at hand suddenly, and i realized my ideas are not getting translated into scripts i want, i figured it's time to learn to bat if i want to score my way, Siddharth Sen Gupta sir became a guiding light…. i took up online classes and youtube videos as well on writing structure. Also as a boon became a part of Boman Irani sir's screenwriting group where i got to learn so much again. And With that kind of Guidance. And as a part of that learning i wrote more than 10 scripts out of which 2 i have already sold. God has been kind and so have been all these lovely teachers to me.
5. What are your hobbies?
I love sports, i love to play…. im not a gym kind of a guy and don't like disturbing the weights. I enjoy kicking some balls. Which is play. Which includes adventure sports as well. Love fighting fears. I am water phobic but i still do all water sports, even tried deep sea diving, failed miserably but will try again.
I love traveling and talking to people. I love exploring. So i go and live in places and explore their way of living and thinking. I love making friends. Art craft all possible DIY's as i don't wanna miss out on anything.
I sleep four to 6 hours max. Coz i get fomo on life.
Basically I'm that kid in the candy shop who wants it all and wants it all now.
6. Are you following big boss if yes who is your favourite contestant ?
So unfortunately i haven't got the time to catch up on it. But lil that i have glimpsed on instagram, im soon gonna be watching it.
7. Would you ever participate in big boss if offered?
If i had the potential to offer anything to that show, i would have. But I'm too much of going with the flow to offer any resistance to anyone. So no resistance=no conflict =no drama. And that's what i told the team as well. So i don't know.
8. Any reality shows for you?
Not for now. I'm a lil too pre occupied to take up that kind of commitment, but like i said i just go wid the flow, and never say never.
9. There has always been an uncanny resemblance to Ranveer Singh how do you deal with these comparisons?
Oh i would take that as a compliment as i am huge fan of that "chameleon of an actor" and a loving Dynamite of a human being.
And about the resemblance, may be its probably the tripping and buzzing sindhi jeans which makes us over energetic and if i may say over enthusiastic. Which i believe is great coz that's what makes me not just want that extra inch from my life but also work that extra mile for it every second of it.