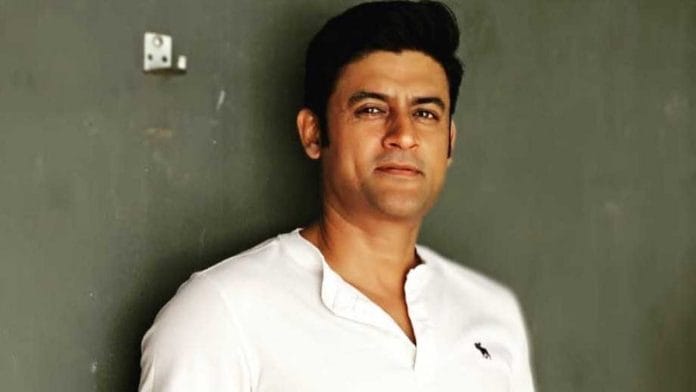 Manav Gohil who received mixed reaction on his last grey character Vaibhav, is entertaining audience as Vaibhav in Main Hoon Aparajita. The show is a family drama. Manav in an exclusive talk disclosed the reason for taking up the role of Vaibhav. He also told his current character is mix of white and grey. Shaadi Mubarak fame also revealed about his upcoming projects. Check:
Now that the show has been receiving a lot of good reviews how does it feel?
Yes it feels absolutely great i think everything that seemed promising is turning out well the cast the crew the story and everything we had faith in is turning out well for us am happy.
2. What made you say yes to the show?
It is a family drama its emotions and story that has been witnessed on celluloid earlier but the way the production house had their thoughts on managing the storyline and specially my character it's a good mix of black and white and my character had a lot of scope and was challenging.
3. With a daily family time gets compromised how do you make time for family?
I make sure i take my days off…the best time is when i drop my daughter to school those 15 minutes are mine and then i tuck her to bed at night. With Shweta we are connected on the phone and once a week i dedicate to us her and me and the 2 annual holidays i take with them makes up for it in a small way.
4. You have been in the industry for a while do you this ways of working has changed over time?
Yes when i started in 2000 to 2001 we did have strict working hours we had longer hours it was hopping from one show to another today there is more structure more limited hours.
Earlier things were governed by just creativity today it is numbers financially and numbers and sometimes sadly creativity does take a back seat but not always…however we need to give the audiences what they wanna see.
5. With Shweta and you both being in the industry do you take work home?
We mostly keep it to family talks but yes at times we do sit and discuss our work our plans and more…for me she is my best friend and i anyway am a person who does not get very personal or talking randomly but with Shweta she is home and yes at times i do need her feedback.
6. What other projects for you?
I just had a release on OTT on Shemaroo a regional web show which had good reviews.
I also have one Gujarati film releasing in March and then a Hindi film which is still in post..So that's that and for now Aparajita is keeping me busy