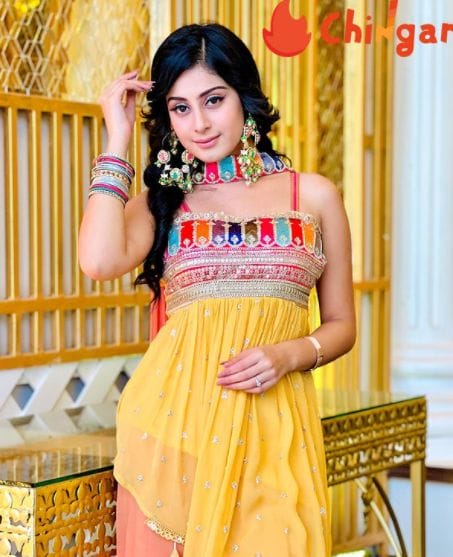 By Anil Merani| Isha Malviya is on a break after her glorious Udaariyaan journey has ended. This Colors show is taking a generation leap, and all the lead cast ( She, Isha Priyanka Chahar Chaudhary and Ankit Gupta) quit not wanting to become parents early in their careers.
"It was a beautiful run being my first show. Although I was playing a grey shade, I still got lots of love for the character and my performance, so it was a great experience."
When asked about fan disappointment over the leap?, she said, "while we get the fan feeling, we were equally shocked as the leap news came as a bolt from the blue. Ankit, Priyanka and I are all heartbroken, for we are like family; there was a great bond off-screen as well, so it will be tough to move on." added she.
Here Isha thanked the makers( Ravi Dubey Sargun Mehta) for having faith in a debutant like her; "at first, I was terrified seeing the camera and wanted to quit, but they helped me all the way. Playing many shades has made me a better actor, but I think I have a long way to go before I can claim to have mastered the acting craft." says she.
Isha was always confident about Udaariyan sucess given its solid and unique concept." We know we had a winner on our hands, even the before the start."
Looking ahead, Isha would want to continue with TV, "but if something interesting in web format comes along, I would be more than game to try my hand at that format. "