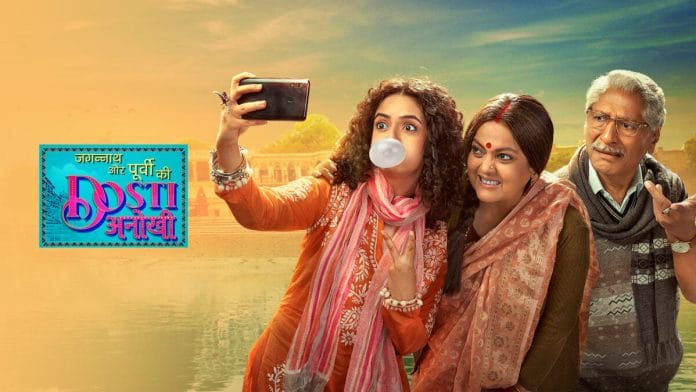 By Anil Merani| Veteran actor Rajendra Gupta is quite hurt and upset over Sony TV s sudden decision to shut down his show, Jagannath Aur Purvi Ki Dosti Anokhi, from 10th June.
" I am unfortunate that the 50 plus mature audience has lost their only connection with TV. These fans had been in constant touch with me ever since we went on air in early Feb, and they are heartbroken by the news and want to know why ."
"There is enough young romance and family drama around our show depicting the generation gap abound in every house was touching a chord and needed more lease of life.
No doubt our numbers were low( 0.2), but you also need to accept that the overall GRP of Sony is not great either.
And it is not that the channel was unaware of our show being niche, so ideally, if you have the nerve to go against the tide, you should give it some time to find its feet. Three months is not good enough.
Here I will say that compared to other channels, at least Sony TV does try to do different stuff. Sadly it does not have the staying power.
Rajendraji, who has been doing TV for over three decades, feels sorry for the producer Rajita Sharma, who might suffer heavy losses due to the concise run. "Poor thing was worried about how she will wrap up the show in over 25 days flat."
He does not feel that this limited-time scope will allow the story to end logically.
Rajendra ji si further surprised with Sony's decision to give Mose Chhal Kiye Jaye yet another lease of life when it was just rating just 0.1 more both shows premier together at
"Our show fans were upset at the 9.30 slot for they were being forced to watch the above show, which is yet another tear-jerker for a bit as the show don't start on time." added he
In closing, Rajendra is hoping against hope that good sense prevails on the powers to still reverse their decisions. "We Indians live on hope; you see."