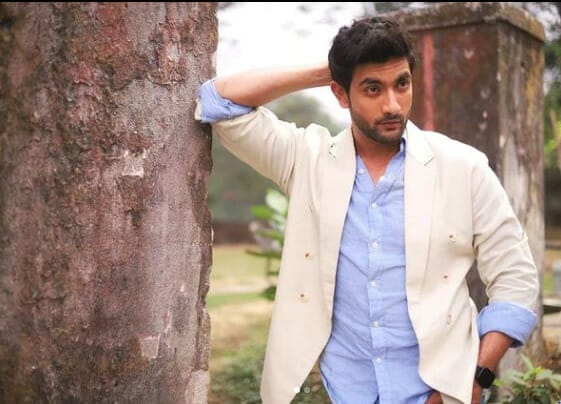 Actor Fahmaan Khan needs no introduction currently. He is one of the fined actors of the industry. His artwork is speaking.
Fahmaan rose to fame by acing the character of Aryan in popular daily Imlie. Actor earning huge popularity for playing Ravi Randhava in colors show Dharampatnii.
Colors show Dharampatnii is based on four lives whose path crosses under unfavorable condition. Ravi and Keerti's accidental meeting is interesting the audience. They want Ravi and Keerti's love story to kick start in the show.
In the most recent episode of the show Fahmaan aka Ravi is seen rushing Keerti to the hospital post she gets injured. Ravi's emotional breakdown impressed the audience. Fahmaan's acting was on point.
Fans claim none other than Fahmaan can bring life to the character of Ravi. Under the hastag Dharampatnii they showered the praises for Ravi's emotional breakdown for Keerti.
Entire emotional journey of Ravi's character till now has been so well performed. I am watching this show for #FahmaanKhan & the actor has served I am feeling every bit of pain for my #KeertiKaRavi #DharamPatnii P.S. I know Shireen as mom is weird but damn the actress she is
He is the power house His every emotional scenes make us feel his pain, we can hear his heart beat Fahmaan you are genius man #fFahmaanKhan #RaviRandhawa #DharamPatnii #Keertikaravi
My man ravi just nailed the whole episode. Can't get better then this absolute marvelous presentation of emotional scene u made me cry as well what an actor fammy applause for your hardwork and effort u had put on to present these scene…. #DharamPatnii
Expressing a Broken heart through eyes is not easy And Fahmaan Khan has the talent to portray it so perfectly Ravi, broken, doesn't knows what to do. Just a helpless man
you just did amazing job in the scenes #FahmaanKhan #RaviRandhawa #DharamPatnii
KeertiKaRavi is the famous tag for couple to be Ravi and Keerti.
Share with us if you are enjoying Fahmaan Khan in Dharampatnii. Comment section is all yours.
Stay tuned for TV serial news and updates