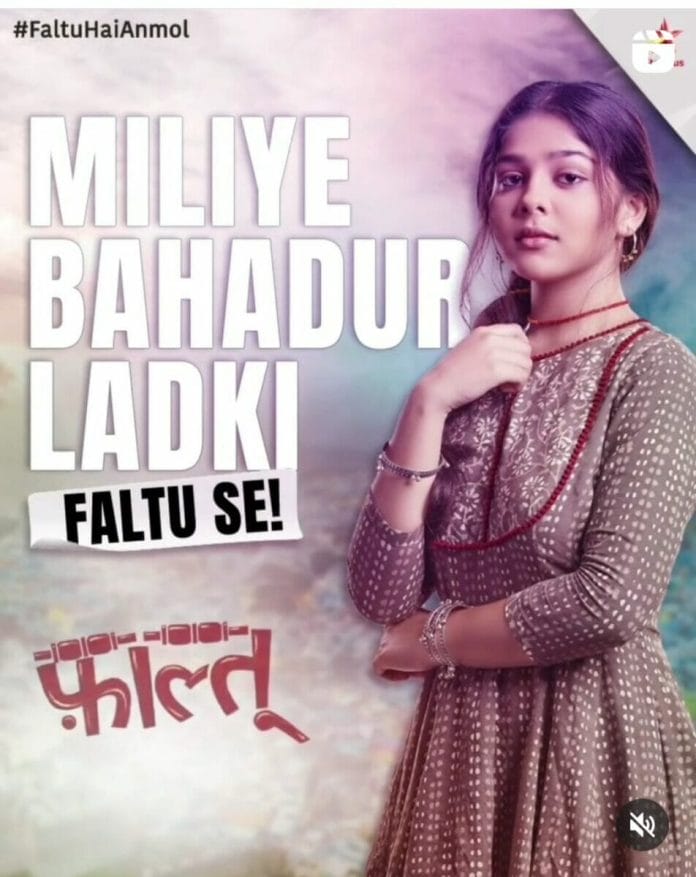 Faltu 10th January 2023 Written Update on TellyExpress.com
Episode starts with Charan and Pratap searching for the job to pay the operation bill of Faltu. They goes inside a company without realising that it belongs to the Mittals. They sits on the sofa waiting for the staffs to call them inside for the interview. Meanwhile, Siddharth comes there to take the interview of the candidates and ask the staffs to send them inside one by one. Pratap and Charan also gets their turn and goes inside the cabin together. They insists to take Faltu along with them as she can't able to see anything, but the staff stops them and says that she isn't allowed there.
Here, Faltu agrees to the staff's decision and makes Charan and Pratap understand that she isn't needed inside the interview room. She ask them to go inside the cabin and waits for them on the lobby. Meanwhile, Siddharth ask Charan and Pratap to sit and couldn't able to recognize them to be Faltu's relatives.
Siddharth ask Charan and Pratap that if they can able to work there? To which they gives their words and proclaims that they don't even need leave. Siddharth notify that they won't be able to go to their village till one year, to which they agreed and then gets the job. Siddharth calls the manager and ask them to explain the work to Charan and Pratap along with the other selected candidates.
Elsewhere, Savita cooks food for her family while Tanisha denies to eat it stating that she is continuing her diet. She proclaims that her weight has increased and she don't want to continue the oily food anymore. Savita insists her to eat it at that time and assures that she will cook something healthy from the next time. But, Tanisha stays adamant and states that she will order something for herself. She ask of anyone else wants it, to which others denies.
Savita feels bad seeing Tanisha's behavior while Janardan supports the latter and ask her to order whatever she wants. Meanwhile, Ayaan recalls the moment when he denied to eat with Faltu but she somehow convinced him. He complained about the salty food, to which she made him realise the value of getting food to eat.
Ahead, Kanika comes there with Tanisha's favorite food and shows her concern for her daughter. Savita feels bad and shares her worry with Ayaan, while he consoles her and ask her not to take any unnecessary tension. He also gets furious at Tanisha for eating without manners. He scolds her but Kanika stoos him and ask not to say anything to her daughter atleast when she is eating.
Siddharth leaves the cabin and was about to come face to face with Faltu when he dashes with an employee and she gets shocked hearing his voice she hides from him while he leaves from there. She gets relieved and confronts her father stating that they came to Mittals company without realising. They goes back to the hotel and discuss about the matter. Charan says that he will work as a labour but Faltu disagree with him.
Further, Ayaan talks to the manager regarding the selection of candidates by Siddharth and complains about his selection. He sends the list to Ayaan while the latter gets worried for the company. Meanwhile, Faltu hears Pappi's whistle and gets shocked stating that he is also in the same hotel. She ask Pratap to find about his room so that they can teach him a lesson and denies to go away running from him.. Meanwhile, Pappi's goon knocks their door and ask to open it while they becomes shocked.
Precap:- Faltu sits along with Pratap inside the hotel room. At that time someone knocks the door. She states that maybe Charan has returned back and ask Pratap to open the door. He goes and opens it but becomes shocked upon seeing Pappi and his goon. At that time Faltu also comes there and ask if it is Charan? To which Pappi smirks and introduces himself. She becomes dumbstruck while he forcefully holds her hands and starts dragging her down stairs. Pratap tries to stop him but gets unsuccessful.
Click to read