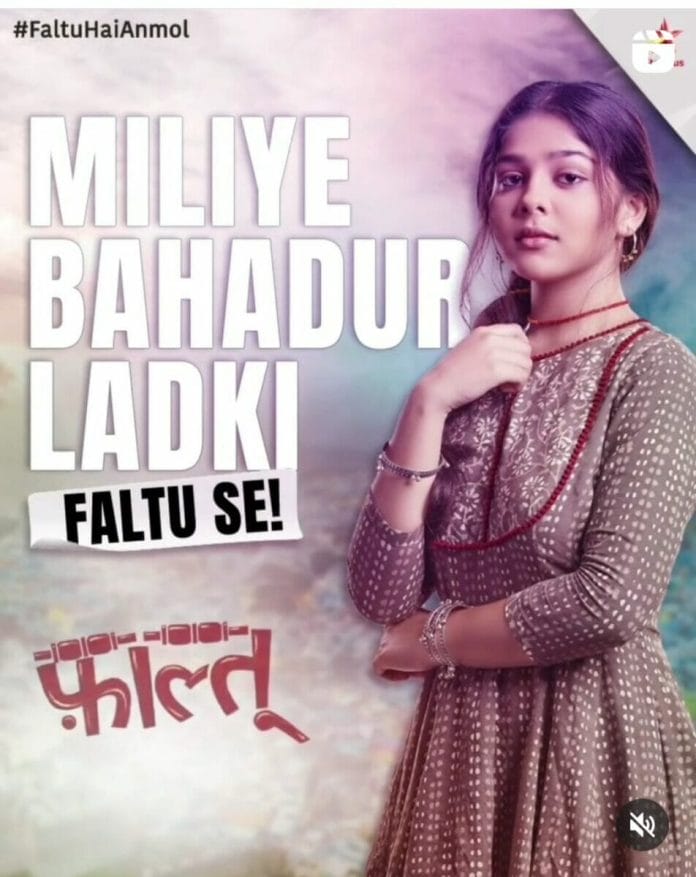 Faltu 12th November 2022 Written Update on TellyExpress.com
Episode starts with Ayaan teaching cricket to Anmol and then gets suspicious after observing him. He finally recognises Anmol to be Faltu and then confronts the latter. He appreciates Faltu and tells that she plays well, while the latter gets shocked as her truth comes out. She looks at Ayaan being stunned while he laughs and says that she is a bad actor. He also encourages her reminding about her goal to help Charan and assures that she will surely win the cricket competition. Faltu questions that how Ayaan recognised her? To which he tells about her mistakes.
Here, Faltu calls herself foolish for not paying attention to the things which can expose her. Ayaan then decides to help her and appreciates her courage. He assures that she will surely make her parents proud and states that he will help her to train better now. He shows his full support towards Faltu and praises her for showing the courage.
Faltu requests him to help her in becoming Anmol so that no one can doubt him. He tells that her innocent face always makes people doubt her. He then decides to change her look and takes her inside his room. She tries different moustache but couldn't able to find the perfect one for herself. Ayaan comes towards her and helps her to put the fake moustache.
Elsewhere, Ayaan and Faltu gets close to one another but then they avoids their closeness. At that time Ratan knocks Ayaan's room while Faltu hides from him and the latter opens the door but doesn't let him come inside. He calls Ayaan for the breakfast but the latter makes some excuse and tells that he will join after sometime.
Ratan states that he can send the food inside Ayaan's room, but the latter denies. Faltu squeaks but Ayaan instantly closes her mouth. Ratan goes away from there, while Ayaan closes the door and looks at Faltu being concerned as she was about to faint. He puts her down on to the chair and ask about the matter. He states that he have seen her previously also being dizzy, to which she hides the truth about her health issue and assures that everything is fine.
Ahead, Faltu recalls the warning of the doctor and tries to accept her fate. Meanwhile, Pratap brings food items from Ayaan's mart while at that time Faltu's siters also comes there and starts crying telling about the dowry issues they are facing. Ratan's wife taunts them and ask to start working in the kitchen, while Faltu starts preparing the food. She notices two labels on each food items and gets suspicious. She also becomes shocked seeing the expiry date products and runs to Ayaan's mart.
Ayaan gets elated seeing the customers inside his mart and explores it with Suhanna. At that time Faltu comes there and interrogates him about the sell of the product. She gets relieved finding about the information and then sends the customers away telling about an offer. Ayaan scolds her while she notify him about the matter. He gets shocked and then resolves the issue.
Further, Ayaan gets suspicious on Pappi for trying to ruin his business and gets furious. He determines to fight with the latter but Faltu stops him and calms his anger. He shows his gratitude towards her while Ratan's wife confronts Faltu but she gives an apt reply to her. The latter and Pappi becomes suspicious about Faltu and decides to find about her secret. They also becomes doubtful about Ayaan and Faltu's relationship and decides to find proofs against them in order to expose in front of the villagers.
Precap:- Pratap's mother ask Ayaan about Anmol, to which he notify that he is Faltu and Pratap's friend. He happily goes along with the latter without knowing about the truth. Whereas, Pratap's mother shares her suspicion upon Faltu and says that she is missing. Pappi determines to find the truth and follows the latter. Meanwhile, Faltu changes her look and Pappi gets inside there and confronts the latter. Whereas, Ayaan comes there in between them and defends Faltu.
Click to read