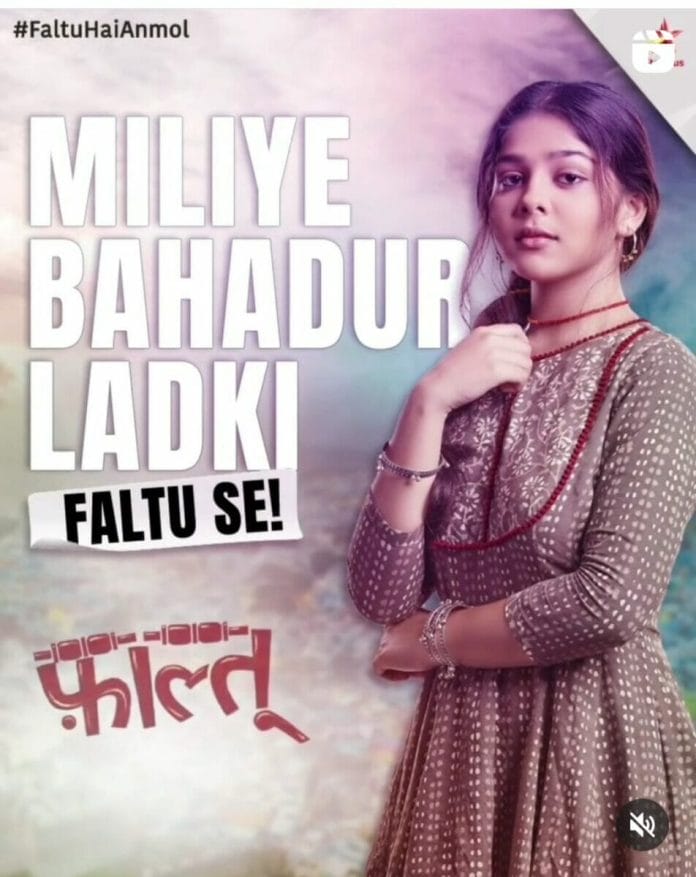 Faltu 13th January 2023 Written Update on TellyExpress.com
Episode starts with Charan going outside the house and gets elated after seeing the surrounding of their new place. He states that Faltu was right about it and then come back to the house. He looks at Faltu while she was sleeping and asks her to wake up. He brings food for themselves and also ask Pratap to join them. Meanwhile, Faltu along with her family eats the breakfast. At that time Pratap brings a bat and a ball for Faltu and says that he asked for it from the boys who were playing cricket. He tells that they had easily given it to him, when he asked for it. Faltu gets elated upon touching the bat and recalls her time while practicing with Ayaan.
Here, Faltu feels happy after holding the bat again and decides to resume her practice. She requests Pratap to hang the ball so that she can start her practice, while he and Charan motivates her and assures that she will soon get her form back. They proclaims that she is a naturally blessed player and ask her just to focus on herself. They also proclaims that she don't have to take any tension, while she shows her gratitude towards them.
Pratap helps Faltu and hangs the ball in front of her. He then goes out along with Charan, while she starts her practicing session. She tries to hit the ball but misses it and it hurted her eyes. She winces in pain and then gets an idea to put some bells on the ball in order to hear it's sound to decide the movement of the ball. She takes out the bells from her banglee and ties it on the ball via her hairclip.
Elsewhere, Faltu again tries and gets successful in hitting the ball. She encourages herself that Pratap and Charan can only help her but she have to do everything for herself. She motivates herself to fight for her dream and passion and proclaims that she will do anything to play cricket. She keeps practicing while a boy sees her and gets elated.
The boy goes to his team member Sunil and notify him about Faltu. He says that there is a new girl in their town and proclaims that she plays cricket very well. He assures that he have seen her via his eyes and keeps praising about Sai. They goes to her house in order to take her for their team, as they are lacking a member to participate in the tournament.
Further, the boys goes to Faltu's house while she gets confused. They tells her about their offer and requests her to play with them she remembers about her blindness and says that she can't do it. They tells that they will even get money if they wins the match and proclaims that Faltu can use it anyhow she wants.
Faltu locks the door denying them but then thinks about a way to earn money for her operation. At that time Charan and Pratap also comes there and finds about the matter. Faltu tells that she can't perform due to her problem, but Pratap can play with them. She encourages him and then goes to watch his match, while Charan goes to meet the landlord. Whereas, Ayaan and Tanisha meets some people from cricket organisation. They requests Ayaan to come to watch the match, but Janardan comes there and denies.
Further, Janardan tells that Ayaan will spend his time with Tanisha and decides to send Sid to the match. But, Tanisha notices Ayaan's sadness and says that she wants to go along with Ayaan. He ask her to get ready while she tell him to go alone. She states that she lied to Janardan in order to send Ayaan to watch the match. Meanwhile, he gets into thinking that how he will spend his life with Tanisha as they both are different. Whereas, Faltu and Pratap comes to the ground and gets shocked hearing about Ayaan being there. The latter tries to hide from him while Ayaan sees Pratap and starts looking for Faltu's presence.
Precap:- Ayaan confronts Faltu and ask if he is the one who filled her hairline with Vermilion? To which she denies to tell anything to him and ask him to stay away from her. She was about to go but couldn't able to see the car. Ayaan saves her and lashes out at the owner of the car. But, he gets shocked upon seeing Siddharth and Tanisha sitting inside the car. Whereas, Tanisha becomes shocked seeing him holding Faltu while Siddharth smirks.
Click to read