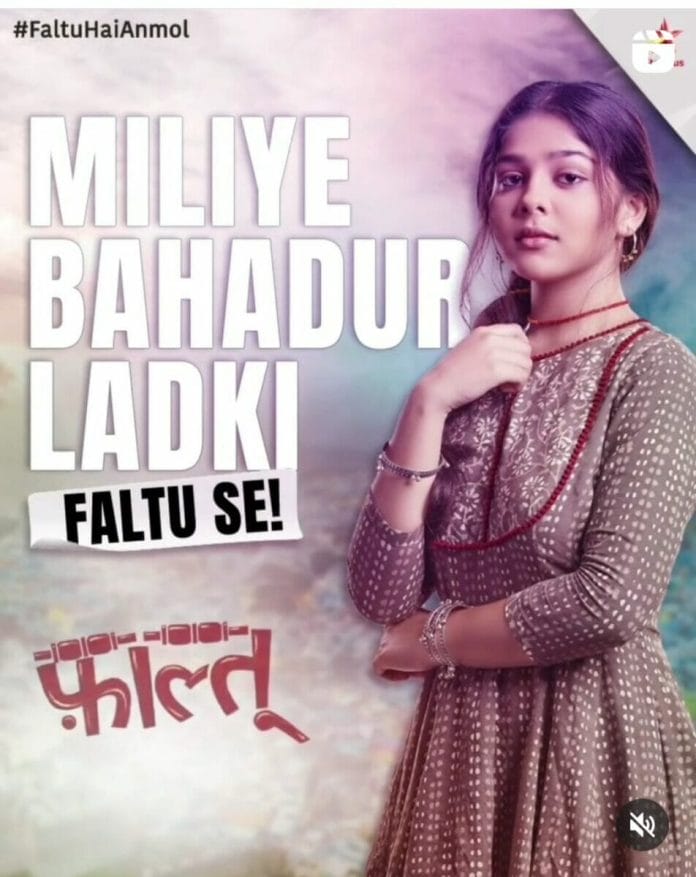 Faltu 14th January 2023 Written Update on TellyExpress.com
Episode starts with Faltu and Pratap getting shocked learning about Ayaan's arrival at the tournament match. The latter tries to hide from Ayaan and proclaims that he will again question her, if he sees her. Pratap also gets worried for Faltu and thinks about how to take her away from the ground. He tries to go towards her but the coach stops him telling that he can't leave the ground till the cricket match gets over. Pratap gets tensed for Faltu, while she tries to leave from there on her own. At that time Ayaan sees her and gets shocked. He also notices that she haven't applied vermilion and recalls that she is married.
Here, Ayaan determines to confront the latter about the truth and decides to follow her. She immediately tries to go away thinking that she can't come face to face with Ayaan. She goes towards the road and tries to cross it without anyone's help. She was about to get hit by a car, when Ayaan comes to her rescue and saves her.
Ayaan stares at Faltu while she becomes tensed. She immediately ask him to leave her while he scolds her and says that she was about to get into an accident. He shouts at her for lying to him and takes her away from the road. He notices that she can't see and becomes emotional. He ask that why she is hiding the truth from him and shows his concern towards her.
Elsewhere, Ayaan also confronts her asking that why she isn't wearing the Vermilion as she told him that she is married. She recalls the last time they met and how she lied that she is married to Dr. Ajit in order to avoid getting questioned by Ayaan anymore. She talks rudely to him and says that it's not his matter to get concerned for. She suggest him to stay away from her life.
Faltu tries to leave from Ayaan's hold but he stops her and declares that he won't let her leave until she tells him the truth. She gets nervous being close to him and prays to God to save her. She recalls the moment when he married her, while he questions that who has putted Vermilion on her hair when they were in the temple? He ask her to share her problem with him but she gets restless.
Ahead, Siddharth ask Tanisha to call him as her friend and nothing else. She apologizes to him for her mistake and agrees to his demand. He takes her to shopping while she insists him to take her to the tournament match as she wants to spend some time with Ayaan. He gets jealous but agrees to her request. He drives the car and sees Faltu and Ayaan on the road. He smirks and shows them to Tanisha.
Siddharth goes towards Faltu and Ayaan, while the latter was about to get hot by their car but Ayaan saves her. He lashes out at the driver of the car but gets shocked upon seeing Tanisha and Siddharth. They comes out and confronts Ayaan, while he tells the matter about Faltu to them he also notify that she lost her eyesight and is hiding about her husband. Tanisha confronts her and says that Ayaan is so concerned for her.
Further, Tanisha tells that how Ayaan is always worrying about Faltu and insists her to tell the truth to them. Faltu lashes out at them and ask to mind their own life. She says that Ayaan doesn't have to worry about her anymore as she have her husband. She leaves from there while Ayaan gets hurt by her behavior and goes inside the car. Tanisha requests Siddharth to find about the truth while he agrees to do it for her. Tanisha goes with Ayaan while Siddharth follows Faltu and sees her meeting Pratap. He recalls him being one of the candidates for the interview, while Faltu cries and tells about the matter to Pratap.
Precap:- Faltu cries in front of Pratap and states that she will tell him everything after getting inside their house. She ask him to take her to their house while he agrees. Siddharth gets suspicious and ask a man about Faltu and her husband. He tells that she doesn't stay with her husband but instead lives with her father and brother. Siddharth gets suspicious and determines to find about the truth.
Click to read