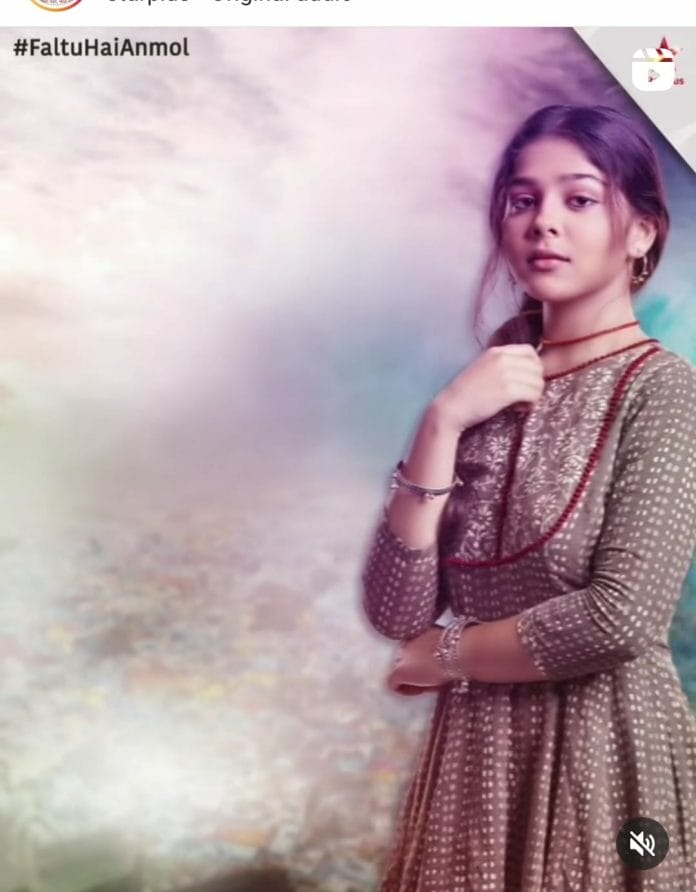 Faltu 16th January 2023 Written Update on TellyExpress.com
Episode starts with Faltu getting a work to pack the crackers. She learns how to do it, while the women scolds her as she was about to touch the hot machine. The latter warns Faltu to be aware of it orelse she will burn her hand. Faltu assures that she will do it properly and states that she will complete the work and won't disappoint the lady. The women goes away from there after giving instructions to Faltu, while the latter starts doing the work. In first attempt Faltu burns her hand from the machine. She winces in pain but keeps doing it. She again burns her hand but stays determined and packs the rest of the crackers.
Here, Faltu gets used to packing the crackers and becomes elated stating that it isn't too hard for her. She smiles and keep doing the work, while suddenly the board gets short circuited and the fire starts spreading. Faltu gets alert hearing the sound and then smells the fire. She gets shocked stating that the house caught fire and shouts for help.
Faltu tries to go away from the house but falls down as she couldn't able to see anything. She tries to move away while the smoke starts spreading inside the house and Faltu finds it difficult to breathe. Meanwhile, few boys brings a man to Faltu's house telling about her story. They says that she couldn't able to see but plays cricket finely.
Elsewhere, the man along with the boys stands in front of Faltu's house and knocks the door. They gets shocked upon seeing the smoke coming out of the house and starts shouting for help. They breaks the door and brings Faltu out. They throws water on the fire and seizes it before it can spread more.
Faltu shows her gratitude towards everyone while the landlord scolds her and ask about her father and brother. At that time Charan and Pratap also comes there and gets dumbstruck finding about the fire. They gets concerned for Faltu and scolds them for leaving her alone. She apologizes to everyone and assures that it won't happen next time.
Ahead, everyone finds about Faltu's blindness and decides to help her while Faltu gets emotional. Ayaan also finds about the matter through his agent and gets stunned. Meanwhile, Siddharth instigates Tanisha against Ayaan and says that he spied on Faltu and she lives with her father and brother and don't even wear Vermilion. He proclaims that there is something related to Faltu and Ayaan, which the latter is trying to hide.
Siddharth and Sumitra shows their concern towards Tanisha but she keeps her faith alive on Ayaan and says that even he is disturbed. Meanwhile, Tanisha calls Kanika and ask of there is any solution to Guruji's instructions? The latter says that she is coming to Mittals house in order to tell about Guruji's new advise.
Further, Kanika tells that Ayaan and Tanisha can stay together as Guruji has given permission to them. Meanwhile, Faltu goes to the doctor along with Charan and Pratap where they find about tumor in Faltu's eyes, which can get removed but the doctor says that they can't give guarantee if the vision will get back or not. The doctor even increased the amount of money for the operation, while Faltu gets shocked and leaves from there. She says that God will help her and prohibits Charan to worry about it.
Precap:- Faltu takes the Vermilion box and stands holding it. She flips her hair aside and fills it with Vermilion. She then covers that part so that no one can see her hairline filled with Vermilion. Meanwhile, Pratap comes there and sees her. He confronts the latter and ask that what is she doing? To which Faltu gets worried.
Click to read