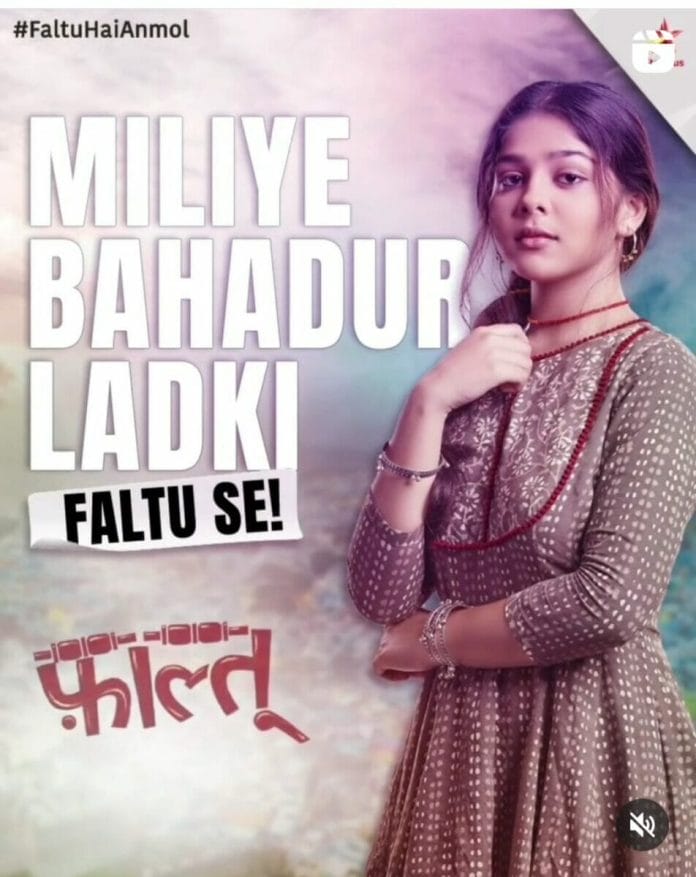 Faltu 18th November 2022 Written Update on TellyExpress.com
Episode starts with Faltu getting emotional thinking about her life and shares her pain with Pratap and other siblings. They cries along with her while at that time Ayaan comes towards the window and ask them to help him to get inside orelse he will fall down. She along with Pratap helps him to climb inside the room while in the process she falls into his arms and both gets into an eyelock. He then immediately closes the door and sends her other siblings out of the room. He starts his conversation with Faltu and states that she can't marry Pappi leaving her dreams aside.
Here, Ayaan tells that Faltu have full potential to become a great cricketer. He insists her to focus on her goal instead of leaving her career aside for the marriage. She tells him about her helplessness and says that she doesn't want to get married but have to do it in order to save her father from going to the jail.
Ayaan assures her that nothing will happen to Charan. He proclaims that he will protect him and motivates her to focus on her dream. He says that how important her decision is for him as well. He states that he wants to see her achieving all the milestones and proclaims that she have all the talent to do it. He ask her to come along with him to Mumbai.
Elsewhere, Faltu gets a flashback of Pappi's warning that he will send her father to the jail if she doesn't get married to him. She tes that she knows Ayaan can help her father to get saved from the police, but ask how he will fight with the society to let her play cricket? She says that the villagers won't let her accomplish her dream.
Ayaan tells that he will take Faltu away from Ittarpur. He proclaims that he will take her to Mumbai. He explains his emotions attached to her game, while she promises to fulfill it for him. At that time Charan knocks the door while Faltu makes Ayaan hides inside her room. Charan gets inside and aak Ayaan to come out. Faltu becomes shocked while Charan confronts Ayaan and ask about his decision. He states that he wants to take Faltu to Mumbai, while Charan gives him the permission.
Ahead, Charan blesses Faltu and says that he always wants his daughter to shine. Ayaan assures Charan that he will take proper care of Faltu and states that he will get her admission in the best cricket academy where she can polish her skills and can become a great player. He promises for a brighter future of Faltu, whole Charan shows his trust on Ayaan.
Faltu insists to meet her mother before leaving the house. She assures that she won't tell her mother about escaping but states that she just want to hug her. She goes towards Jamuna while the latter gets emotional seeing Faltu. She hugs her daughter while the latter recalls all the taints said by her mother. She gets teary eyes after seeing her love and care and proclaims that one day her mother will be proud of her decision.
Further, Suhanna reaches her house and notify that Ayaan will come with the next flight. Kanika gets furious and ask if he is taking his engagement as a joke? Janardan tries to calm her and calls Ayaan's number but the security of airport picks it up and says that he found it on the floor. Sumitra and Sid tries to instigate Kanika against Ayaan while the latter agrees to them. Janardan scolds Sid and takes a stand for Ayaan. Whereas, Faltu and Ayaan tries to run away from Ittarpur and hides away from Pappi and his goons.
Precap:- Ratan and his wife gets shocked finding about Faltu's escape. They confronts Charan for being involved while he accepts it and says that he made Faltu run away from her marriage. Meanwhile, Janardan declares that he have full faith on Ayaan. He proclaims that if the latter will break his trust then he will break all his ties with him and will name the property and business to Siddharth. Everyone gets shocked by his decision, while Ayaan tries to flee away with Faltu in a car.
Click to read