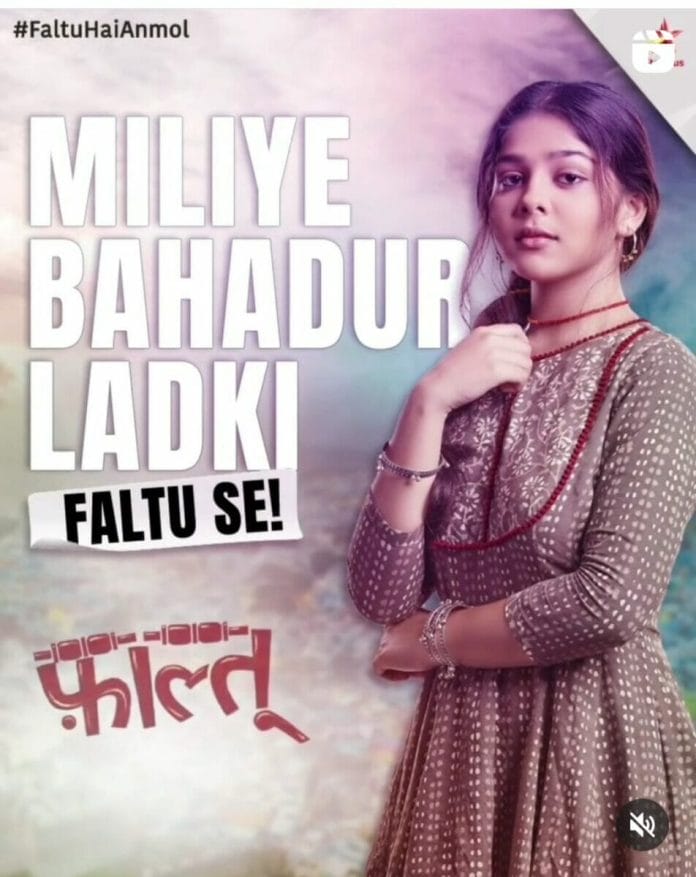 Faltu 19th January 2023 Written Update on TellyExpress.com
Episode starts with Ayaan getting inside his room and sees it fully decorated. Tanisha comes close to him and tries to get romantic. She starts touching him while he feels uncomfortable and tries to avoid her. She makes him sit along with herself and talks about their first night. He suddenly stops her and gets up from the bed. She becomes shocked by his behavior, while he proclaims that they were friends since their childhood and it's quite difficult to suddenly start feeling romantic for her. He proclaims that he needs a little time to adjust in their relationship.
Here, Ayaan declares that he wants to come to her naturally and not by anyone's force. He states that if they will take the next step in their relationship, then it should have to be mutual from both the sides. Tanisha gets upset by his decision and questions that if he is still thinking about Faltu?
Ayaan lies to Tanisha that he isn't getting affected by Faltu's thoughts and proclaims that he just needs time for their relationship. Tanisha calms him down and assures that she understands him. She ask him not to worry and states that she is ready to give time to their relationship. She proclaims that she won't force him for anything.
Elsewhere, Ayaan goes out of the room while Tanisha gets suspicious about his behavior. She proclaims that he is still into Faltu and recalls the words of Siddharth. She states that she needs to find out the truth and decides to take Sid's help for it.
Ayaan gets up and performs his workout. He recalls his moment with Tanisha and regrets lying to her. He states that he can't ignore her as she is his wife and he needs to fulfill her wishes. He states that he can't spoil his life for Faltu. He decides to apologise to Tanisha and seeks sorry from her. She assures that she is fine and understands his condition.
Ahead, Tanisha says that she even talked to Janardan in order to take Ayaan back to work. The latter gets elated, while she says that his happiness matter to her more then anything. He shows his gratitude towards her, while Sid question her about her decision. She says that when Ayaan will be near Faltu then only they will find about their feelings.
Sid states that he is going to the temple where Pappi tried to marry Faltu forcefully and ask Tanisha to join him. She agrees and ask if he is spying on Faltu? To which the latter assures her. Meanwhile, Charan starts a new business and Faltu encourages him. At that time Dr. Ajit visits their house and says that he is preparing for Faltu's operation. They gets elated by his help.
Further, Ajit insists to marry Faltu while Charan and Pratap gets shocked. He expresses his feelings for Faltu and assures to look after her. Faltu goes aside in order to talk to Ajit and tells him about her marriage. She ask him not to tell anyone about it, while he assures her. He then ask for her friendship which she accepts happily.
Precap:- Faltu sits on a truth telling machine and a doctor starts questioning her. He ask that if her name is Faltu? To which she replies positively. He then ask that who filled her hairline in the temple? To which she takes Ayaan's name, while Tanisha and Siddharth watched it from outside the room. Tanisha gets shocked, while Sid smirks as his plan worked.
Click to read