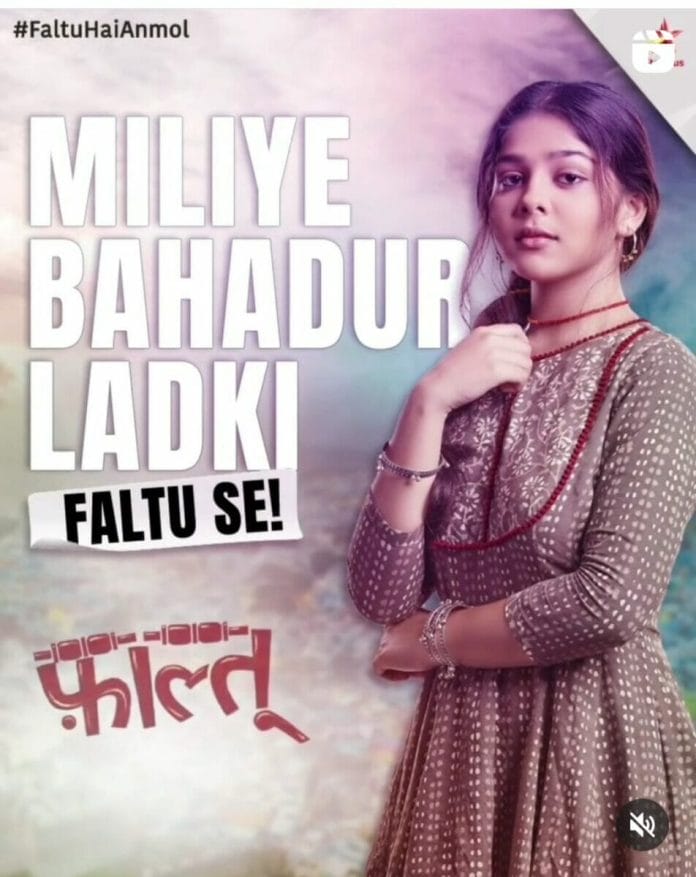 Faltu 19th November 2022 Written Update on TellyExpress.com
Episode starts with Faltu escaping her house along with Ayaan. They hides from Pappi and his goons while the latter drinks alcohol with his mens on the entrance of Faltu's house. Ayaan hides along with Faltu and tries to find a way to leave from there without getting caught. Pappi's mens sees them and starts coming towards them, while Faltu starts panicking. She ask Ayaan to do something and shows her worry, while he assures that he won't let anything happen to her. He ask her to keep trust upon him and looks at his car parked near them. He makes Faltu sit inside it and himself takes the driver seat.
Here, Ayaan starts the car and goes towards the airport. Whereas, he assures Faltu that they will reach the safe place without getting into trouble. Meanwhile, Ratan and his wife comes towards Faltu's room and sees Charan standing there. She ask about Faltu, to which he replies that she reached the place where she deserves to be.
Ratan's wife gets suspicious and takes her husband inside Faltu's room. They gets shocked seeing her missing and questions Charan about it. The latter replies that he won't tell anything about Faltu's whereabouts while Pappi also comes there and geta furious at Charan. He rebukes the latter and ask the police to find his bride.
Elsewhere, Ratan beats Pratap and ask about Faltu while the latter tells that he isn't aware of it. He insists his father to believe him while his mother tries to save him. He states that he doesn't know where she went, while Jamana gets hally finding about Faltu's escape. Ratan's wife was about to beat Faltu's sisters but Jamana takes a stand for her daughters and rebukes the latter.
Jamana then ask Charan to atleast tell her about Faltu's whereabouts, while the latter says that he can't tell anything till she reaches her destination. He recalls Ayaan's promise towards him and keeps his faith on the latter. He also tries to divert Pappi's mind by lying to him but his mens told him about Ayaan's car and they started chasing the latter.
Ahead, Kanika lashes out at Janardan as Ayaan doesn't arrive for his engagement. The latter states that he knows his son and have full faith on him, while the latter talks ill about Ayaan. Meanwhile, Janardan declares that if Ayaan doesn't arrive on time then he will break all his ties with him and give all the properties and business to Siddharth. Everybody gets shocked by his decision.
Ayaan drives the car and ask Faltu to change her bridal dress. She does as per his saying while he remembers about his engagement and tries to reach his home as soon as possible. They reaches airport, while Pappi tries to get inside but the security lashes out at him and denied to let him get inside. Ayaan and Faltu gets into the flight and reaches his city. Whereas, Sid and Sumitra celebrates their victory.
Further, Sumitra ask Sid to show his concern towards Tanisha in order to win her heart while he goes to console the latter. Meanwhile, Tanisha starts crying and Savita along with Kanika ask her not to worry. Whereas, Ayaan notify Faltu about his engagement and says that he have tk get her checked in inside the hotel before going to his engagement. Faltu gets shocked finding about the truth and leaves Ayaan's hand.
Precap:- Janardan tells Savita that if Ayaan doesn't reaches on time for his engagement and he have tk get ashamed by Kanika because of him, then he will accept that Ayaan isn't his own blood. He proclaims that he will throw Ayaan out of his life while Savita gets worried. Meanwhile, the can driver tells his friends that Faltu has come to the city for the first time and states that she must have money. She gets suspicious about him, while he tries to snatch her bag but she pushes him runs away from there. They follows her while she runs on the road trying to save herself.
Click to read