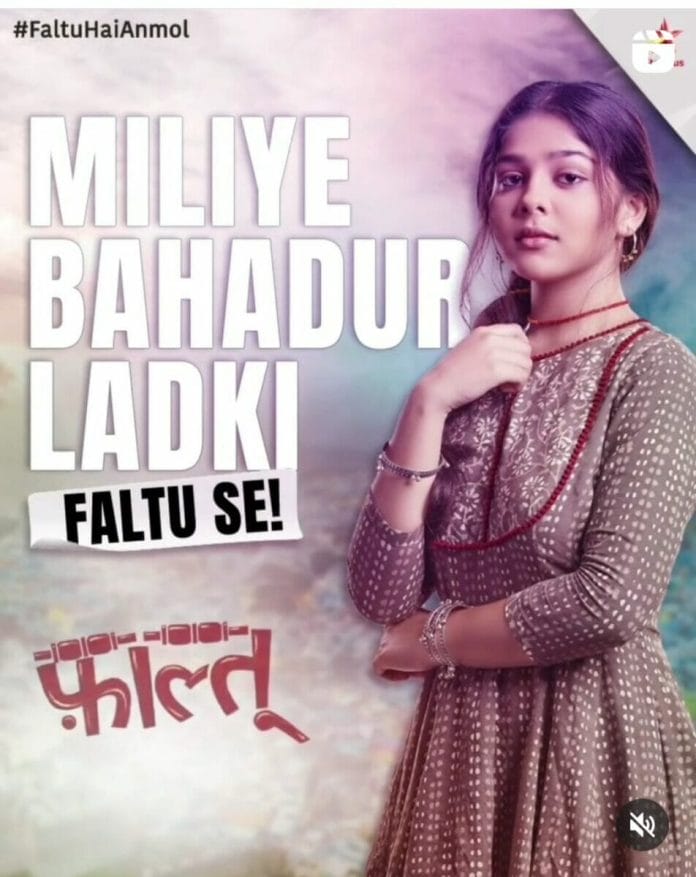 Faltu 20th December 2022 Written Update on TellyExpress.com
Episode starts with Janardan getting furious at Ayaan for hiding the truth from him. He gets into thinking and his anger keeps increasing towards the latter. He recalls Ayaan's childhood when he used to win trophies for his father and used to fulfill all his wishes. He also gets flashes of the time when Ayaan accepted his request to leave cricket and promised that he will never even touch the bat. Janardan gets up from his bed and lashes out stating that all the promises of Ayaan was a lie. He proclaims that the latter betrayed his trust and declares that he will never forgive him.
Here, Faltu gets inside Janardan's room and joins her hands in front of him. He gets furious after seeing her and ask her to go away from there. He glares at the latter whole she cries and makes a request to him. She tells that Ayaan just tried to help her, while Janardan puts whole blame on her for creating differences in between him and his son.
Faltu tells Janardan that Ayaan isn't at mistake as he just wanted to help her in order to achieve her goal. She says that he made a promise to her father that he will look after her and will help to become a cricketer. She also notify that he never touched the bat and always values about his promise to Janardan. The latter looks at Faltu and proclaims that because of them, Tanisha and Kanika got hurt and left the engagement.
Elsewhere, Faltu proclaims that she won't let anything bad happen in their life because of her. She notify that she made Kanika and Tanisha understand Ayaan's helplessness and they came back to the house, in order to give a chance to Ayaan. Janardan gets ePi llated and comes down stairs along with Faltu. Meanwhile, Tanisha confronts Ayaan and decides to have a question from him.
Ayaan downs his eyes and apologises to Tanisha got breaking her trust. She ask him to look at her into her eyes and insists him to reply genuinely. She ask if he hided the truth because he was worried about Janardan's reaction or there is something else in between Faltu and him? He stares into her eyes standing in front of her and proclaims that he was only afraid of Janardan's reaction.
Ahead, Ayaan says that he doesn't wanted to hurt his father and proclaims that he knew if Janardan finds about the truth, then he would have been hurt. Tanisha also questions that if he is marrying her only because of Janardan's decision? To which Ayaan replies that he agreed for the marriage because of Janardan but now he wants to be with her as they are best friends and have stayed for so long with one another. He says that he wants to be with her and spend his whole life.
Kanika and Tanisha found Ayaan to be genuine, while at that time Janardan comes along with Faltu. Ayaan stands in front of Janardan and sits near his legs asking for forgiveness. Whereas, Govind also joins his hands in front of Janardan asking forgiveness for Ayaan, while the latter accepts it and hugs Ayaan. They all gets elated except for Sid and then Ayaan and Tanisha gets engaged.
Further, Faltu decides to leave from Mittals house while Rijula ask her to come along with her, but Faltu denies and proclaims that it's her fight and she have to do it alone. She gets emotional and shows her gratitude towards the family members for loving her. Whereas, Ayaan makes a request to Kanika and ask her to give a fair chance to Faltu, while the latter agrees and ask her to come for the trial match. She leaves from there and gets worried about the accommodation, she recalls her father's words and determines to fulfill her goal. Whereas, Sid gets furious and Sumitra keeps taunting him for his flop plan. He proclaims to do something big against Ayaan.
Precap:- Ayaan stands in the venue of his marriage, wearing groom's outfit. Whereas, Faltu touches his shoulder and makes him turn towards her. He gets shocked seeing her in bridal outfit, while she proclaims that she is his bride. He becomes dumbstruck and keeps staring at her, while she keeps smiling looking at him.
Click to read