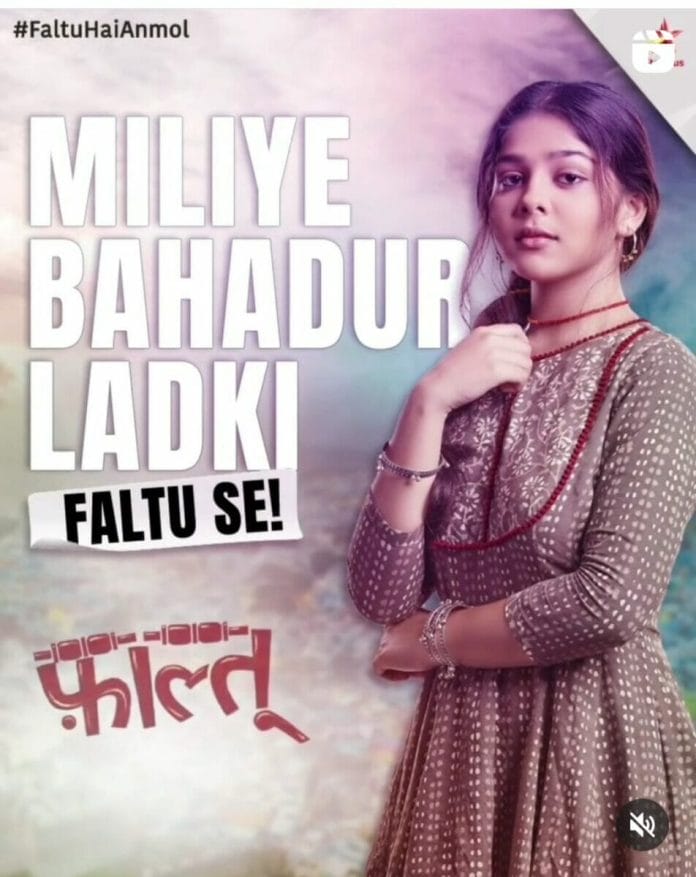 Faltu 20th January 2023 Written Update on TellyExpress.com
Episode starts with Faltu telling Ajit about her marriage and insists him to keep it as a secret. She states that she haven't told anyone about it except for him and request him not to break her trust. Dr. Ajit gets shocked after learning the truth but then assures Faltu that he won't break his promise and proclaims to always support her. She gets elated hearing his words, while he asks for her friendship and she happily accepts it. He then takes her towards the ice cream vendor and both decides to have some ice cream together for the beginning of their friendship.
Here, Ayaan keeps searching for Faltu and asks all her neighbors about her husband Ajit. He then sees them enjoying their time together and presumes that they are happy with each other. He notices them from afar and concludes that Faltu has moved on in her life and is enjoying it with her husband.
Ayaan sees Ajit cleaning Faltu's face as she smeared the ice cream on it. He feels jealous but controla himself and proclaims that Ajit have all the rights to do it as he is Faltu's husband. He also sees him giving money to Faltu, while the latter gets confused but Ajit tells that her operation will be free of cost and ask her to take the money back which they have submitted in the hospital.
Elsewhere, Faltu takes the money and shows her gratitude towards Dr. Ajit for his help. Ayaan turns his face away controlling his feelings for Faltu. He also states that he was trying to find Ajit all over the place but he is with Faltu. He then convinces himself that Faltu has moved on in her life and encourages himself also to forget about her.
Ayaan says that Faltu have her husband to look after her and so she doesn't need him anymore. Whereas, Dadi and Savita ask Tanisha to prepare Laddo but the latter gets shocked and denies it. She proclaims that she doesn't know how to do it and request them not to ask her for cooking anything. Savita assures to help Tanisha, but the latter keeps denying.
Ahead, Dadi tells about the importance of preparing the ladoo on her own hands, while Tanisha says that she will ask Ayaan to bring the best ladoos. She also tells that she have done her nails and won't ruin it by preparing the ladoo. Dadi gets upset by her decision, while Sumitra comes in support of Tanisha and says that the latter is right.
Sumitra also instigates Tanisha and ask her not to bend in front of others. She says that the latter have done right by not going inside the kitchen. Meanwhile, Siddharth goes inside the temple in order to find about the truth while the priest says that he ran away from there and so doesn't know if any marriage happened or not. He also gives a phone to Sid and says that it had fallen in the temple.
Further, Faltu gets confronted by the neighbors as they ask about her husband's truth. The latter gets scared but lies that she isn't married. Charan comes in support of his daughter while the neighbors shows their trust upon them. Meanwhile, Siddharth tells about the matter to Tanisha and they waits for the phone to recover. Whereas, she calls Ayaan and ask him to bring the ladoo while he recalls his flashback with Faltu.
Precap:- Faltu sits on a truth telling machine and a doctor starts questioning her. He ask that if her name is Faltu? To which she replies positively. He then ask that who filled her hairline in the temple? To which she takes Ayaan's name, while Tanisha and Siddharth watched it from outside the room. Tanisha gets shocked, while Sid smirks as his plan worked.
Click to read