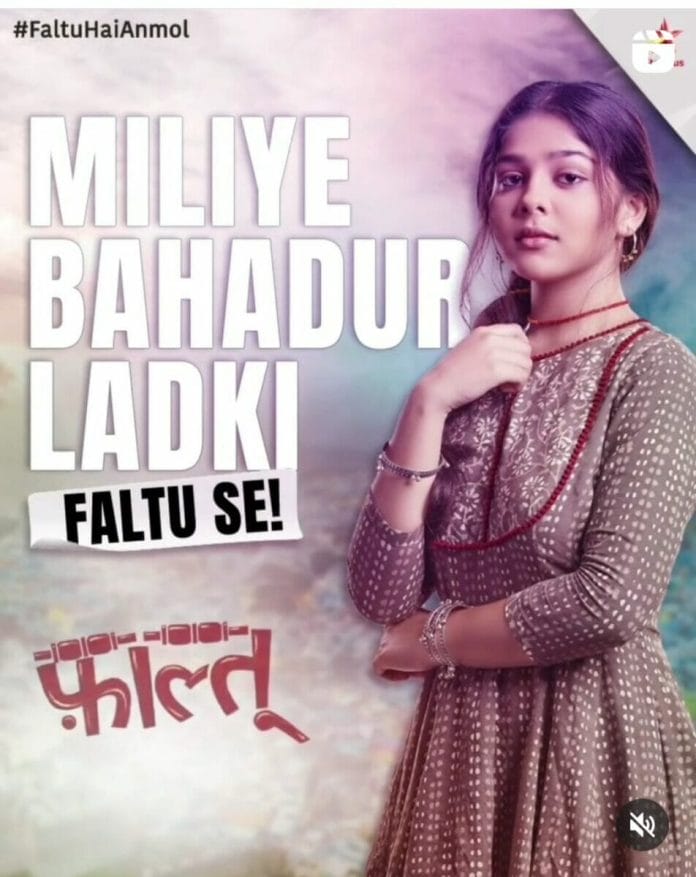 Faltu 20th November 2022 Written Update on TellyExpress.com
Episode starts with Ayaan telling Faltu about his engagement. He states that because of his engagement only he left Ittarpur. Faltu gets shocked and leaves his hands. She moves away from him while he questions that why she left his hand? She turns towards him and ask him to go for his engagement. She blames herself for the trouble he is facing and proclaims that he have to be with his family and not with her. She forces him to leave, but he denies stating that he have to check her inside the hotel. She assures that she will do it herself and reminds that he have already booked a hotel and cab for her.
Here, Faltu emphasises on Ayaan's words that she will have to start looking for herself. She states that she wants to start doing it from that time. She assures him that she will handle herself and ask him to leave. He becomes doubtful while she somehow convinces him. Meanwhile, at that time the cab comes there and Faltu gets inside it.
Ayaan instructs Faltu not to trust anyone and ask to go to the hotel directly. He gives her money and his card in order to use in emergency. She assures him that she will follow all his instructions. Meanwhile, Ayaan also talks to the can driver and ask him to drop her safely. He assures that he will do it while Ayaan decides to reach his home on time.
Elsewhere, Faltu keeps thinking about all the incidences happened with her. She gets flashes of her family and the way she ran away from her house. Meanwhile, the villagers starts doing protest against Charan and ask him to tell about Faltu. He decides to confront them while Jamana and Pratap gets worried for him and tries to stop him. He makes them understand that they can't hide lifelong.
Charan decides to face the villagers and goes out of his house. He sees the villagers being angry on him along with Ratan and his wife. They instigates the villagers against Charan and ask them to find about Faltu's whereabouts. Charan declares that he don't know anything about his daughter and ask them to leave. At that time Faltu calls him and ge receives it. She assures him that she is safe and going to a hotel for stay.
Ahead, Charan acts like he was talking to a guest for booking their guest house in order to hide the suspicion of Ratan. Faltu gets confused with his words and then realises about it and assures that she is fine. She also lies to him in order not to make him worry, while he gives his final statement that he doesn't know about Faltu's location. The villagers gets furious at him and goes away after giving a warning to him.
Mittals starts welcoming the guests while Janardan gets worried thinking about Ayaan. He tells Savita that if he have tk face insult from Kanika because of Ayaan then he will accept that the latter isn't his blood. Savita gets tensed but hides her emotions in front of the guests. Meanwhile, Tanisha tries to call Ayaan but Kanika stops her and ask not to fall so low. The latter says that she is concerned for Ayaan while Kanika tells that she will make her daughter marry Sid if he gets all the property. Tanisha says that she can't take such decisions as it's her life while Sid comes there and acts tk be innocent. He also says that he ka ready to marry Tanisha.
Further, the cab driver finds about Faltu's information and calls his friends stating that they can loot her. He takes a wrong route and stops his car in front of his gang members. They tries to snatch Faltu's stuffs while she gets suspicious and runs away from there. Whereas, Janardan gives a speech in front of the guests and starts declaring the name of the next heir of their business. Meanwhile, Sid and Sumitra gets elated and she motivates her son to go to the stage.
Precap:- Faltu will push the cab driver and run away from there. She will try to escape the goons while they follows her. She will get scared while finally they confronts her, as she doesn't have any other way to go. The goons will smirk and ask that where she will go? While the latter will look at them being afraid.
Click to read