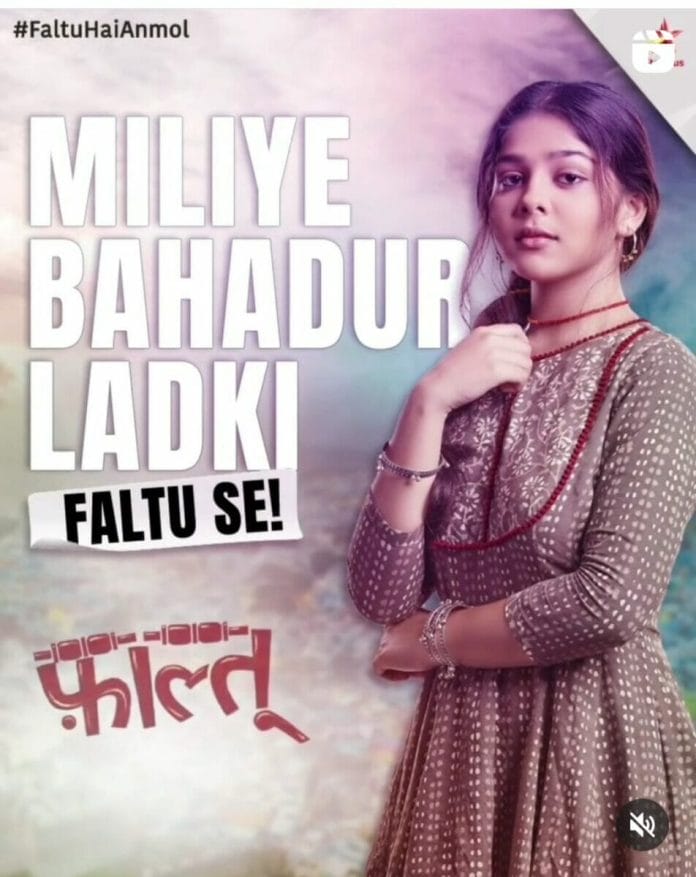 Faltu 23rd January 2023 Written Update on TellyExpress.com
Episode starts with the doctor telling Siddharth and Tanisha that Faltu isn't co-operating. He proclaims that he won't be able to find the truth if she continues to behave like that, to which Siddharth ask him to do anything he want in order to bring out the truth. Tanisha ask that if there is some other way to get the secret out from Faltu? To which the doctor nods positively. He then goes inside the room and sees Faltu trying to remove all the equipments. She gets suspicious about him and insists to go back to her father. The doctor assures her that it's for her betterment and somehow makes her sit there.
Here, the doctor lies to Faltu that he is doing test to check her eyes and proclaims that it will help him to find out about her eye and brain relationship. He states that it will provide better treatment to Faltu and ask her to trust him. He makes her sit on the chair again and puts the equipments on her body. He then ask her to calm herself and keep focusing on his voice.
Faltu agrees to listen to the doctor and keep concentrating on his voice. He makes her close her eyes and starts the procedure of hypnotizing. She was clueless about his intention, while Siddharth and Tanisha keeps staring at them with a hope to find about the truth.
Elsewhere, the doctor ask Faltu to only listen to his voice and ask her to go on a deep sleep. She does as per his saying and gets hypnotised by him. He then starts questioning her about the incident and ask what all happened on the day when Pappi tried to marry her forcefully.
The doctor ask her to tell everything in detail while she gets flashes of the moment and starts narrating the truth. She states that Pappi was trying to marry her forcefully but Ayaan comes in between them to rescue her. She says that at that day Ayaan and Tanisha was about to get married. She continues that Pappi hitted Ayaan from back.
Ahead, Faltu says that she got worried for Ayaan and gets hold of him. He falls down and filled her hairline with Vermilion before falling unconscious. Tanisha gets shocked hearing the truth while Siddharth smirks as he gets successful in his ploy.
Siddharth assures Tanisha and says that he was suspicious about the matter since a long time. The doctor then brings out Faltu from the hypnotised state while she feels a severe pain. She then goes towards her father. Meanwhile, the Tanisha decides to pay for Faltu's operation. Siddharth gets stunned by her decision.
Further, Tanisha ask Siddharth not to tell anyone about the truth while he proclaims to find a way to reveal the truth to his family in order to separate Tanisha from Ayaan. Meanwhile, Faltu and her family gets elated hearing about the donor who agrees to pay for her operation. Ayaan also finds about it, while Tanisha ask Kanika for money in order to pay for Faltu's operation.
Precap:- Tanisha shares her plan with Kanika. She proclaims that she won't let Faltu get back into Ayaan's life. She reminds Kanika about the puppet show which they used to see and proclaims that she will control Ayaan and Faltu just like the puppets. Meanwhile, a man goes inside Faltu's house and says that he is from the eye camp. He ask Faltu to sign the papers and proclaims that it is related to her eye operation.
Click to read