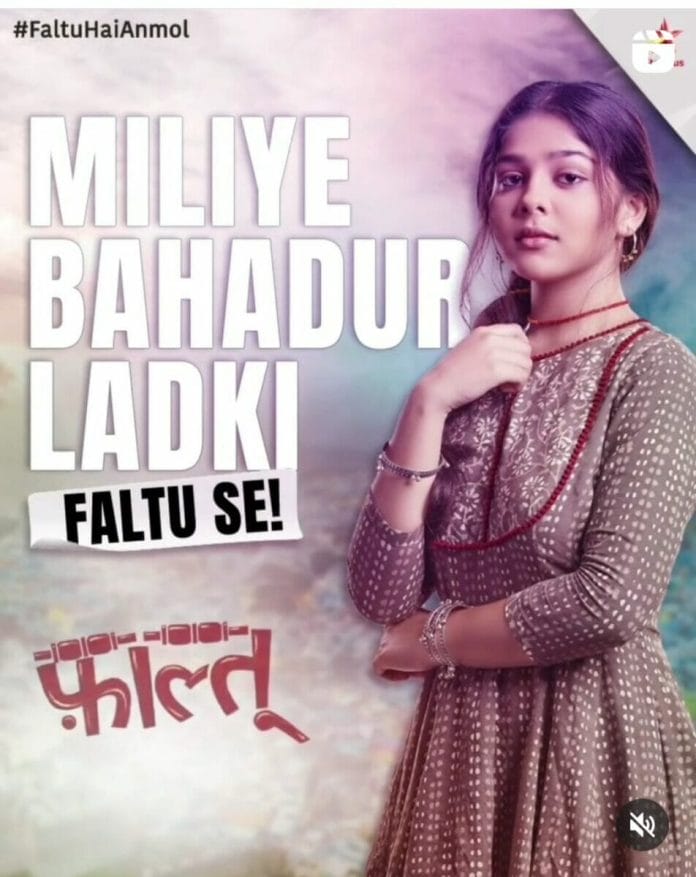 Faltu 24th January 2023 Written Update on TellyExpress.com
Episode starts with Tanisha visiting her mother and asking for a request. She insists the latter to fund Faltu's operation. Kanika gets shocked by Tanisha's words and ask her to forget about Faltu. She gets frustrated and ask the latter to concentrate on her life and Ayaan. She proclaims that she has gone on her father and ask her to learn something from her. She gets irked hearing about Faltu and ask her daughter to stop thinking about others and focus on her married life. Meanwhile, Tanisha breaks down in front of her mother and cries bitterly. She turns towards Kanika and hugs her.
Here, Kanika gets shocked by Tanisha's behavior and gets worried for her. She ask her daughter about the matter and questions that why she is crying? She shows her concern towards Tanisha and gets geary eyes upon seeing her cry. Whereas, the latter says that Ayaan is behind her worry. She says that there is a huge secret related to Ayaan and Faltu.
Tanisha starts narrating about the matter to Kanika. She tells her mother how she and Siddharth bribed the doctor to hypnotise Faltu. She then continues stating that the latter revealed about Ayaan and her marriage. Kanika gets shocked while Tanisha says that Ayaan got hit on his head and falls down but filled Faltu's hairline with Vermilion before getting unconscious.
Elsewhere, Kanika becomes stunned after learning about the truth. Tanisha tells that Ayaan isn't married to her as he married Faltu first. She says that the respect she is receiving from the Mittals will end if anyone find about the truth and she declares that she doesn't want to loose Ayaan or his family members.
Tanisha insists Kanika for her help while the latter promises to teach a lesson to Faltu. Tanisha declares that Ayaan will himself get away from Faltu and makes a dangerous plan. Meanwhile, Mittals gets worried for Tanisha and keeps calling her and Siddhart. At that time the latter comes there and gets confronted by Ayaan. He lies about showing office to Tanisha.
Ahead, Janardan shows his support towards Siddharth and says that he have done right. Meanwhile, Charan talks to his wife and tells about the good news. She insists them to come back but he tells that Faltu wants to stay there and he will fulfill all her wishes. He ask his daughter to come along with Jamuna to Mumbai.
Angoori hears their conversation and determines to stop Jamuna and Lajwanti from leaving Ittarpur. Meanwhile, Charan instructs the precautions which Faltu have to take before the operation while she happily agrees for it. At that time Siddharth send shis men into Faltu's house who takes her sign in a blank paper along with the other papers related to her operation.
Further, Tanisha shows her gratitude towards Siddharth for helping her while Ayaan hears their conversation and ask about the matter. Tanisha lies to him and handles the situation. She determines to get him back, while Sid thinks about creating misunderstandings in between them. Meanwhile, Pratap tells about the selection of girls in cricket team while Falti ask him to fill her name but Charan denies. She requests him while he gets silent.
Precap:- A delivery boy gives a courier to Ayaan. The latter takes it and gets confused on not seeing anyone's name Or address written on it. Meanwhile, Siddharth smirks and recalls how he get the confession of Faltu recorded and then sended it to Ayaan. The latter opens the courier and sees a pen drive while others look at him.
Click to read