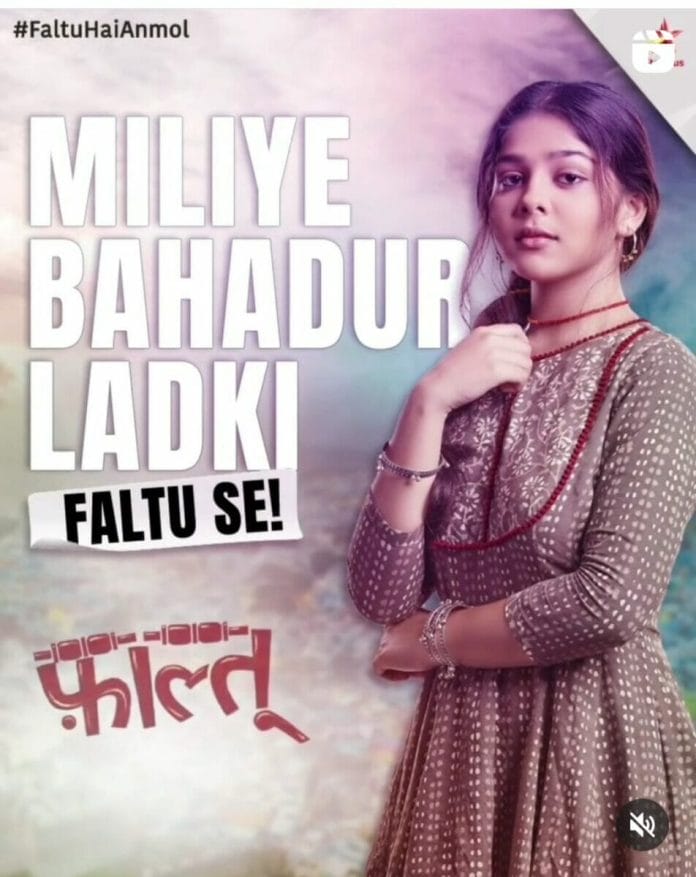 Faltu 25th November 2022 Written Update on TellyExpress.com
Episode starts with Rijula and Alok looking after Faltu. They keeps putting wet clothes on her forehead in order to down her fever. They becomes concerned for her while she shows her worry regarding Ayaan and ask if he is fine? Rijula assures that he is doing fine and ask her to concentrate on her health. She states that Faltu have to recover fast, while the latter recalls Pappi's words and becomes frightened. Meanwhile, Rijula talks to Ayaan and notify her about Faltu's state. Later, Faltu gets a nightmare in which she sees Pappi confronting Ayaan.
Here, Pappi and his goons starts fighting with Ayaan and proclaims to take Faltu back. They questions him about Faltu's whereabouts, while Ayaan denies and determines to protect the latter. Meanwhile, he starts fighting with them and handles them singlehandedly. He was about to teach a lesson to Pappi when Ratan attacks Ayaan from back with a rod.
Faltu wakes up from her dream being shocked and proclaims to meet Ayaan. She says that she can't let anything happen to him and starts behaving weirdly. Rijula and Alok calms her down and says that nothing had happened to Ayaan and he is safe inside his house. They ask her to get back to sleep, while she stays awake being stressed about the matter.
Elsewhere, Rijula tells Faltu about Ayaan. She proclaims that the latter is like her own son and notify that he had never denied anything which is said by her family specially Janardan. She tells that he sacrificed a lot for his family and lives only to see their happiness. She then states that Faltu is the only person whom Ayaan is supporting by going against his family.
Rijula says that Faltu is special for Ayaan as he sees himself in her. She proclaims that Ayaan wants Faltu to achieve everything which he wanted to but couldn't due to some personal issues. Faltu questions about it, to which Rijula replies that she will tell her about the story some other time. Rijula goes out of the room, while Faltu thinks that something is related to cricket.
Ahead, Rijula and Alok tries to contact a doctor for Faltu but couldn't able to convince anyone to come. Meanwhile, Rijula tells Ayaan about it while he decides to visit them. He was about to leave when Janardan stops him and ask him to come upstairs. He goes in front of his whole family while Janardan tells that he doesn't want to burden Ayaan with office works during his wedding and declares that Siddharth will handles everything from then.
Ayaan tries to convince Janardan that he can handle office work as well as his wedding together, but the latter stays firm in his decision. Sumitra mocks Ayaan and questions that if he doesn't trust hos brother Siddharth? To which the latter denies and says that he have full faith in Sid. Ayaan agrees to Janardan's decision unwillingly. He goes away from there, while Sid gets an idea and convinces Janardan to let them invite Rijula to Ayaan's wedding. The latter permits Sid and his grandmother to go to Rijula's house, while everyone gets impressed by Ayaan.
Further, Sumitra keep asking his son about his game plan while he ask her to have faith upon him. Meanwhile, he decides to take all the family members to Rijula's house in order to expose Faltu. Meanwhile, Ayaan visits Rijula and checks on Faltu. He gets concerned for her and proclaims to teach a lesson to Pappi. Whereas, Savita tries to find Ayaan while everyone assumes him to be inside the gym. Sid smirks thinking that soon Ayaan and Faltu will get exposed when they will reach Rijula's house.
Precap:- Siddharth gets inside Faltu's room in Rijula's house but couldn't able to find her. He states that she must be nearby and recalls that how worried Alok and Rijula was thinking about getting their secret out. He determines to find the latter, while Faltu questions Ayaan about the matter as he takes her to the balcony. He ask her to be silent and tries to hide from Sid. Meanwhile, the latter hears some sounds and goes towards the balcony while Ayaan brings Faltu closer to himself and covers her away from Siddharth. Whereas, she keeps staring at him.
Click to read