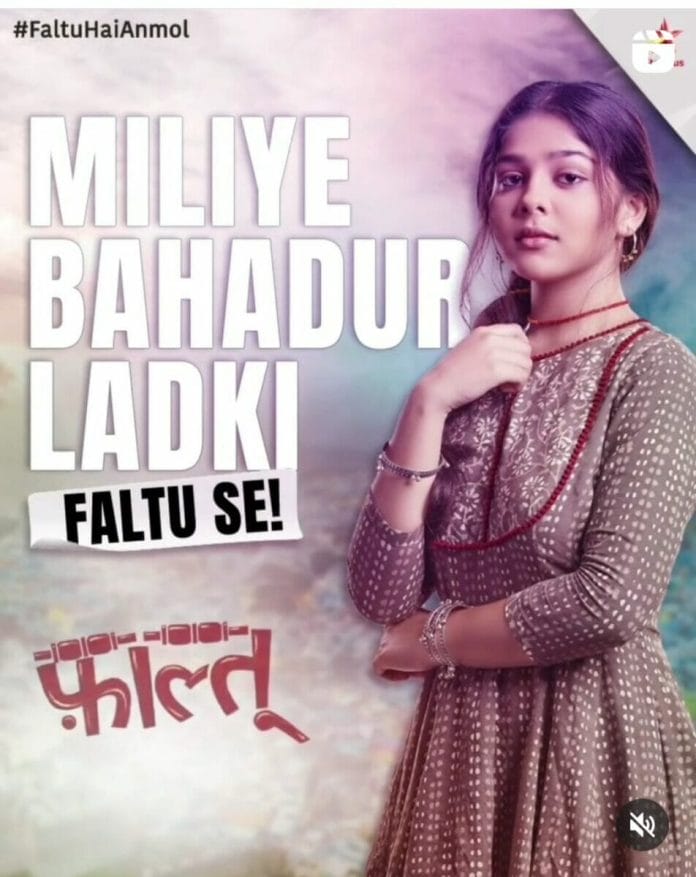 Faltu 26th January 2023 Written Update on TellyExpress.com
Episode starts with Pratap telling Faltu that once she will get selected in the cricket team then she will become famous. He makes her imagine her life as a celebrity and proclaims that he will become her manager. He States that all their problems will get resolved as they will have lots of money. Meanwhile, Faltu smiles and says that she isn't becoming a cricketer for money, but instead wants to fulfill her dream. She states that everyone have so much of trust on her and she wants to make them proud. She recalls Ayaan's faith upon her and how he used to motivate her for playing cricket.
Here, Faltu tells about her dream to Pratap while he agrees to her. Meanwhile, at that time Jamuna and Lajwanti comes there. The latter hugs Faltu and gets emotional while she also gets surprised to feel her mother's love. They both hugs one another and expresses their bond. Lajwanti shows her concern towards Faltu as she notices that her daughter can't see anymore.
Lajwanti expresses her care towards Faltu and assures that soon she will get her eye sight back. At that time Charan comes there and ask that how they came earlier? To which Lajwanti says that they were getting restless thinking about Faltu and so decided to come there as soon as possible. Charan smiles seeing his family and ask them to get settled in the house.
Elsewhere, Lajwanti learns about Faltu's operation and ask Charan to bring some ingredients so that she can perform puja for the latter. Charan agrees for it while Lajwanti gets a message from her lover and goes outside to meet him. She smiles upo seeing him and then assures to bring food for him at the night.
Faltu shows her concern towards Lajwanti and ask her mother that if her sister wants to continue her studies? Faltu says that she will fulfill Lajwanti's dream, to which Jamuna scolds her and ask to focus on herself. She declares that soon Lajwanti will return back to her in-laws house and warns Faltu not to manipulate Lajwanti against it.
Ahead, Lajwanti comes there as Jamuna calls her. She rebukes the latter and ask her to do all the house hold chores. She ask her to concentrate on work rather then doing anything else. Meanwhile, Faltu talks to Lajwanti privately and ask if she is fine? To which the latter assures her sister and ask Faltu not to worry about anything.
Kanika visits Mittals house and ask Ayaan and Tanisha to fix their honeymoon date. The latter shows no interest while Tanisha recalls her plan and acts to be happy. Meanwhile, Sid sended the pen drive to Ayaan and he gets confused up in receiving it. He goes to his room and was about to open the file when Tanisha stops him and calls him for some work. Meanwhile, Kanika convinces Janardan to give Ayaan's work load to Siddharth and the katter agrees.
Further, Ayaan gets shocked finding about Janardan's decision and tries to prove himself but Kanika stays firm on her decision and ask Ayaan to give more time to Tanisha. Sid shows her gratitude towards Kanika while Ayaan gets sad and goes to meet Tanisha. He ask the latter about his laptop as he couldn't able to find it. Meanwhile, she sends all his cousins away from the room and proclaims to have a private conversation with Ayaan.
Precap:- Tanisha goes inside Siddharth's room and confronts him about the pen drive. She says that he is the one who have sended it to Ayaan, as there was no one who knows about the truth except for them. She ask that why he did it, as she took a promise from him that he won't tell about it to anyone. She questions that what he wants? To which Sid looks at her. Meanwhile, Ayaan opens his laptop and tries to find a video.
Click to read