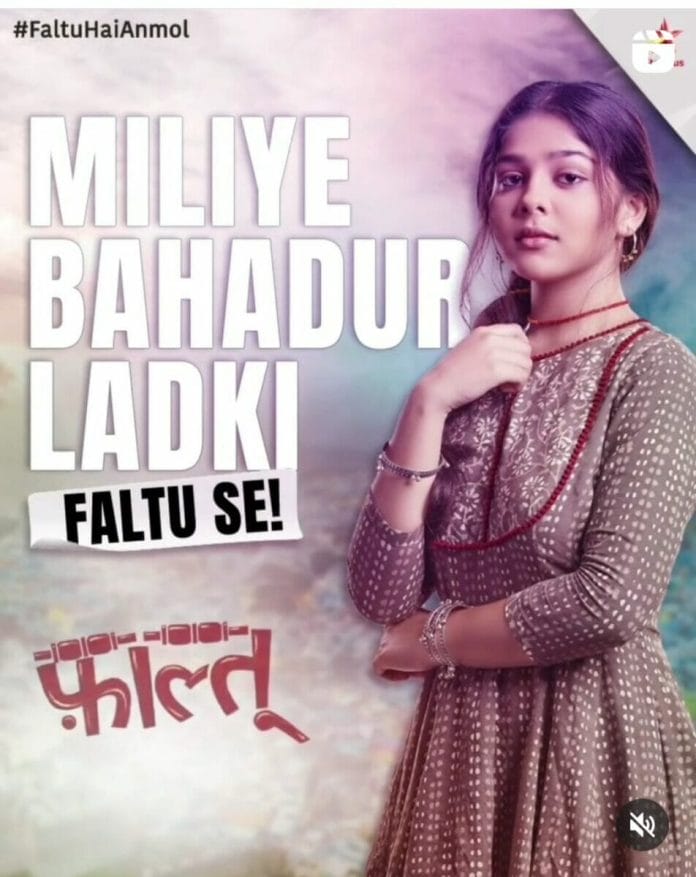 Faltu 3rd January 2023 Written Update on TellyExpress.com
Episode starts with Ayaan getting worried for Faltu and keep thinking about her whereabouts. He gets confused thinking that why she left from the police station? He recalls his moments with her and becomes tensed about her safety. Meanwhile, at that time Kinsukh and Harsh comes there. The latter notify that they aren't getting any information about Faltu and proclaims that the police is also trying to find her. Ayaan shows his concern and says that they have to find Faltu anyhow. He states that she can be in danger, while Harsh assures him that they won't let anything happen to her. He proclaims that they will surely find Faltu.
Here, Kinsukh also supports Ayaan and tries to calm him down. Harsh will also expresses his concern towards Ayaan and ask him not to worry. They sees Ayaan being tensed and notify that the whole family is worried for him. They ask him to come down and talks to the family members so that everyone will get relieved. But, Ayaan keeps thinking about Faltu and ignores everyone else.
Harsh and Kinsukh goes out from Ayaan's room, while the latter again thinks about Faltu. He recalls the time when he met her and when he started teaching her cricket. The time when he went to save her from Pappi in the temple but got unconscious due to injury. He also recalls Vermillion on Faltu's forehead and keeps thinking about it.
Elsewhere, Savita gets inside Ayaan's room and shows her concern towards him. She says that she understand his worry for Faltu but ask him to concentrate on his married life as well. She proclaims that Tanisha should be his priority now and notify how well she is handling the situation. She tells that everyone is asking her about him but she is handling the scenario so well. She advice Ayaan to learn about his responsibilities towards Tanisha in order to maintain his married life.
Savita gets emotional and reminds Ayaan about their past. She says that she can't let him upset Janardan and proclaims that the deal is really important to him. She recalls how Janardan supported her and accepted Ayaan when they were at their low point and insists the latter not to break his trust. Ayaan calms his mother down and assures that he won't let anything ruin his relationship with Janardan and proclaims to always makes him proud.
Ahead, Ayaan gives a promise to Savita and calms her down. She goes away from there while he thinks about Faltu and tries to conclude his feelings for her. Meanwhile, Faltu goes inside the hospital while nurse tells her that the eye specialist isn't there at that moment. She meets some other doctor and ask if her eyes can get cured? She tells about her dreams, while he replies that he can't tell her anything about it and ask her to wait till the eye specialist checks her.
Faltu gets worried for her vision while the doctor calms her down. At that time a nurse comes there and scolds the doctor for admitting Faltu. She says that the latter must have ran away from her wedding and proclaims that her husband will create chaos in their hospital. The doctor takes the responsibility of Faltu and assures that nothing will happen. Meanwhile, Faltu lies about her bridal dress and Vermillion. She says that she works for acting company and so got dressed up for a show.
Further, Faltu waits for her father to come. She goes to the washroom as the nurse ask her to remove the Vermillion. She gets into turmoil and thinks about her and Ayaan's relationship. Meanwhile, she rubs the Vermillion except for some of it. Whereas, Kanika comes to take Ayaan and Tanisha fir pag-phera ritual. Whereas, Dadi and Savita gives a responsibility to Tanisha and ask her to distribute the money equally to everyone. The latter couldn't able to do it, while Savita assures that soon she will learn everything. Ayaan also shows his support towards Tanisha but unwillingly.
Precap:- Faltu gets inside the temple and states that she never thought she will put Ayaan's Vermillion on her hairline. She stands in front of the God's idol being blind, while Ayaan comes there along with Tanisha. He sees Faltu and confronts her. He becomes shocked seeing her being married and concludes that she got married to Pappi. He reminds her about her dreams and taunts her for leaving everything to marry Pappi. He declares his hatred towards her and states that he even hampered his marriage for her. He leaves from there along with Tanisha while Faltu walks with a stick and thinks that if she could tell Ayaan about her helplessness.
Click to read