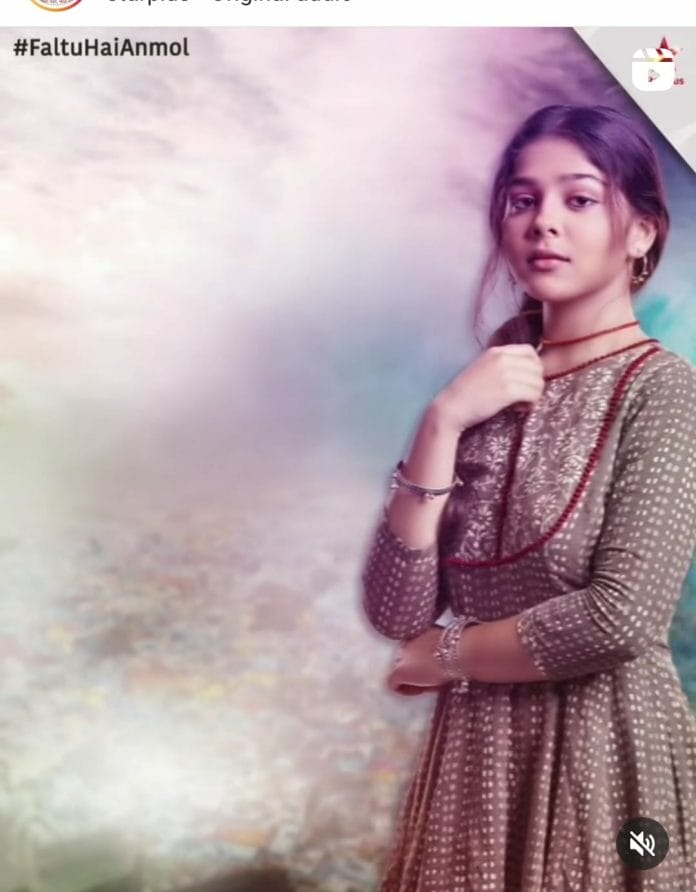 Faltu 4th January 2023 Written Update on TellyExpress.com
Episode starts with Faltu thinking about her life and then goes to drink water. At that time she hears Charan's voice and becomes emotional. He comes towards her along with Pratap and hugs the latter pouring his love towards her. He shows his concern and ask if it's true that she lost her vision? To which Faltu gets teary eyes and replies positively. She apologises to him stating that she came to fulfill his dreams but destiny had some other plans for her. She states that the villagers curse got into her eyes and she became blind. Charan shows his sympathy towards the latter and cries for her situation.
Here, Charan proclaims to take her to the best doctor and assures that soon she will be able to see again. He ask the nurse to do anything and help them to get the vision back of his daughter. The nurse replies that there is nothing in her hands and ask him to meet the eye doctor when he will come to the hospital. She also tells about the state of Faltu, when she came to the hospital and proclaims that the latter had Vermillion on her hairline.
Charan looks at Faltu and questions about the matter. She recalls all the moments and tells him about it. She hides the part where Ayaan filled her hairline and lies that she don't know how the Vermillion got into her hairs, as she lost her vision at that time. She thinks about her lie and internally apologises to Charan for hiding the truth from him. She notify how Ayaan saved her from Pappi, but himself got injured.
Elsewhere, Charan tells Faltu that her mother as well as sister is waiting for her back at the home. He decides to take her there, but she denies and proclaims that she won't leave from Mumbai without fulfilling her dreams. Pratap takes a stand for Faltu and then they decides to get her treated for the eyes. They meets the doctor who ask them to go to the eye specialist Monica.
Charan gets concerned and starts questioning the doctor, to which he ask them to take Faltu as soon as possible to the specialist because there is very less chances of her eyes to get cured. The other doctor decides to help them to reach the eye specialist, while Faltu and Charan shows their gratitude towards him. Meanwhile, Faltu also reveals to Charan that she hided about her eye problem from them and asks sorry for it.
Ahead, Mittals sits together and performs post marriage rituals of Ayaan and Tanisha. Rijula sees the latter being silent and worries about his internal feelings. She prays for him, while they starts playing the games. Tanisha wins the game while every family members praises Ayaan for his nice behavior and the way he treats them like their own.
Kanisha takes Ayaan and Tanisha to her home and also meets her friends, who praises the latter for handling everything so well. Siddharth gets furious upon seeing Ayaan and proclaims to snatch all his happiness. Meanwhile, Kanika welcome guruji and ask him about Ayaan and Tanisha's horoscope. He ask them to visit a temple before doing the pag-phera rituals. They leaves for the temple while Kanika gets worried and ask Guruji about it.
Further, Guruji replies that the time when Ayaan married Tanisha wasn't appropriate for them. Meanwhile, Tanisha ask Ayaan that if he is happy with her? To which he shows his gratitude towards her for understanding him. She tries to get near him while he recalls Faltu and pushes her away. She gets confused with his behavior but ignores it in a fun way and goes along with him to visit the temple.
Precap:- Faltu gets inside the temple and states that she never thought she will put Ayaan's Vermillion on her hairline. She stands in front of the God's idol being blind, while Ayaan comes there along with Tanisha. He sees Faltu and confronts her. He becomes shocked seeing her being married and concludes that she got married to Pappi. He reminds her about her dreams and taunts her for leaving everything to marry Pappi. He declares his hatred towards her and states that he even hampered his marriage for her. He leaves from there along with Tanisha while Faltu walks with a stick and thinks that if she could tell Ayaan about her helplessness.
Click to read