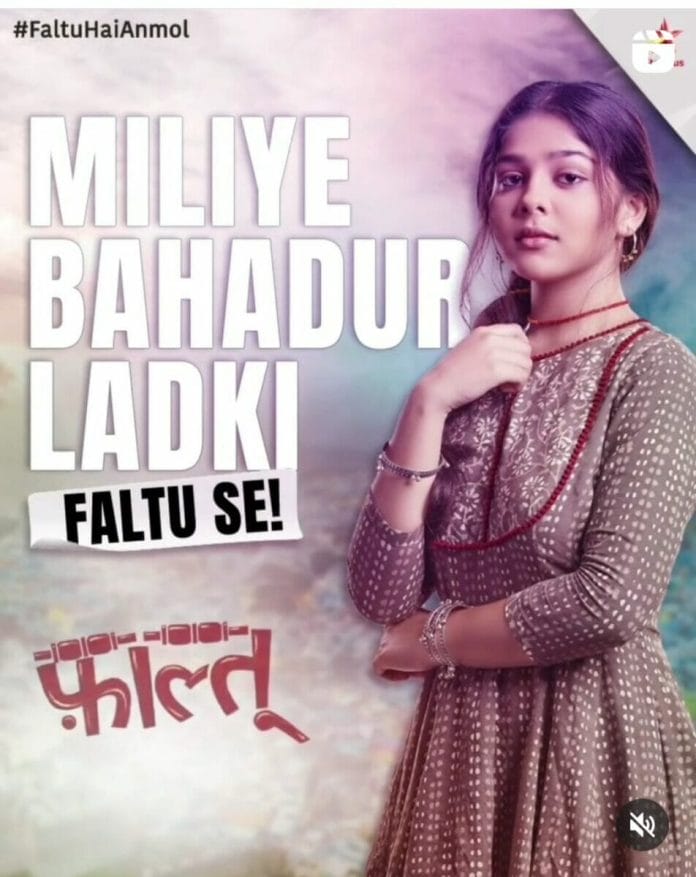 Faltu 5th January 2023 Written Update on TellyExpress.com
Episode starts with Faltu going along with her Charan and Pratap to meet the eye specialist. A doctor helped them and assures to drop them to the eye specialist, while they shows their gratitude towards him. He drives the car along with them while the latter gets lost in her thoughts thinking about Ayaan and her marriage. She proclaims that she can't let anyone know about it, but determines to always consider him as her husband. At that time Jamuna calls Charan and ask about Faltu's whereabouts. The latter notify her that she is fine, but hides the reality about her blindness. He assures that he will stay with Faltu but Jamuna suggest him to bring her back to Ittarpur.
Here, Pratap talks to Jamuna and assures that he will also be there for his sister and ask them not to worry. Jamuna blesses him and also notify that Ayaan's family has lodged a complaint against Pappi and so he won't return back to Ittarpur. She proclaims that the place is safe and ask Faltu to return back. The latter takes the call and gets emotional while talking to her mother.
Jamuna ask Faltu that if she is punishing her for her rude behavior? To which Faltu denies and tells that she can't return back without fulfilling her promises given to them, as well as her goals. She assures her mother that she will be fine and ask her to look after herself. Jamuna expresses her love towards Faltu along with Lajwanti, while Charan says that he have some work in Mumbai and will return back after completing it.
Elsewhere, Faltu hangs the call and feels bad for hiding the truth from her family. Meanwhile, Ayaan and Tanisha goes towards the temple and the latter shows her excitement to be with Ayaan. She says that she can't even imagine that she is finally married to him and expresses her joy, while he pays least attention towards her.
Kanika talks to the Guruji and gets worried after hearing his warning. He says that Tanisha and Ayaan got married in a wrong time and says that there stars are showing some problema in their life. He ask Kanika to make sure Tanisha and Ayaan doesn't get close to one another till 30 days, while the latter agrees to his decision and assures that she will make sure about it.
Ahead, the doctor notices Faltu and her family to be tired and says that they should take a break in order to eat something. He stops the car near a temple and tells that every couple comes there to take blessings of the God after their marriage. Meanwhile, Ayaan and Tanisha also comes there. Faltu decides to pray for Ayaan and lies to Charan that she wants to go to the bathroom.
Ayaan ask a women for help. Faltu goes along with her towards the washroom and tricks her stating that she will get late. She sneaks from there towards the temple and somehow manages to climb the stairs on her own. She meets a women and requests to take Vermilion from her. She fills her hairline and stands on the line to pray in front of the God's idol. She worries after learning about the huge crowd and gets tensed thinking that if she could able to finish her prayers or not.
Further, Charan gets worried for Faltu and shares his concern with Pratap. Meanwhile, Ayaan and Tanisha gets special treatment and goes directly towards the God's idol in order to perform the Aarti. Whereas, Mittals find about the warning of Gurujii and worries about Ayaan and Tanisha's relationship. Rijula decorates the room for them while Dadi assures Savita not to worry. Meanwhile, Faltu hears Ayaan's voice and gets shocked.
Precap:- Ayaan comes in front of Faltu while she questions that who is he? She couldn't able to see him, while he ask her to tell if she doesn't recognize him? He then notices the Vermilion on her hairline and becomes shocked. He confronts her about it while she lashes out at him and states that he don't have to do anything with him. She ask him to leave her alone while he gets stunned with her behavior.
Click to read