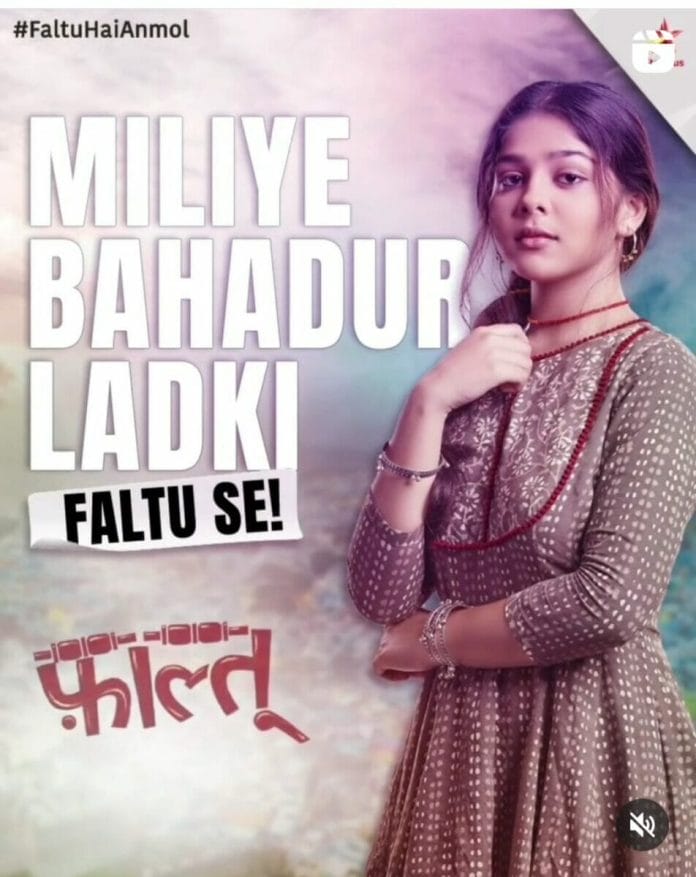 Faltu 5th November 2022 Written Update on TellyExpress.com
Episode starts with Faltu getting inside Ayaan's room and starts arranging his stuffs. He comes there in towel while she screams after seeing him shirtless and was about to fall when he saves her and she ends up falling into his arms. They both gets into an eyelock while he keeps staring at her. She realises her position and gets up. She mocks him for not wearing his shirt, to which he reveals that he was taking a shower and ask that why she came inside his room without permission. He tries to find his stuffs but couldn't able to get it. She gives his things and tells that she unpacked it.
Here, Ayaan gets shocked seeing his outfits inside the fridge and wears it after Faltu gives it to him. He also gets stunned seeing his shoes inside the suitcase while Faltu gives a befitting reply to his complains. He gets frustrated with her attitude while both gets into an argument. They continues their bickering while Ayaan demands for a bitter juice.
Faltu makes fun of him while he questions about the hospitality of their guest house. Faltu grows furious and warns him not to comment upon their guest house. She tells how nicely they treat their guests, while he reminds her about their first meeting. She tells that she already apologised for her mistake from his sister Su.
Elsewhere, Su comes inside the room and tells that Ayaan always drinks a bitter juice when he is not in a good mood. He mistakenly tells that he is a cricketer while she gets suspicious and confronts that he has written that he is a businessman. She demands to check his identity proof while he avoids the topic of cricket.
Govind tells his mother that Ayaan has been staying in a local guest house in Rajasthan and says that his decision is wrong. He proclaims that he should have gone for some five star hotel while at that time Janardan comes there and ask him to have faith in Ayaan's decision. He shows his trust upon his son while Govind gets silent.
Ahead, Faltu shares her frustration regarding Ayaan with Pratap. Whereas, he shows her the announcement of cricket match competition and tells about the rewards. She gets elated after seeing it while Pratap goes to register his team for the match. At that time his mother comes there and warns Faltu about touching Pratap's things. She pampers her son and gives some old clothes to Faltu and ask her to get ready in the evening.
Ratan's wife smirks thinking about their ploy against Faltu while the latter gets ready for the Navratri evening. Meanwhile, Tanisha and Kanika also reaches Mittal's house for the Navratri party while Tanisha takes their blessings and gets sad finding about Ayaan being in Rajasthan for some work. Meanwhile, Siddharth gives expensive gifts to Tanisha and she gets elated. He tries to mingles with her but she leaves for the aarti.
Further, Ayaan enjoys the dance while Faltu and he gets into an eyelock. At that time Pappi comes there and Jamana gets suspicious about his arrival and ask Charan about it. Whereas, Kanika tells Janardan that the time is not auspicious for the fixing of Ayaan and Tanisha's marriage while Janardan agrees to fix it the next day. Whereas, Kanika also makes a request to match both Tanisha and Ayaan's horoscope before the wedding by her trusted priest, while Savita gets shocked.
Pracap:- Ratan fixes Faltu's marriage with Pappi while her mother states that how can they get Faltu married to a man who is double her age. Pappi gets furious and gives a warning to them. He states that either he will marry Faltu in 10 days Or he wants his money back. He smirks looking at Faltu whe she gets shocked. Whereas, Faltu gets ready as rhe bride and Pappi gets elated to marry her.
Click to read