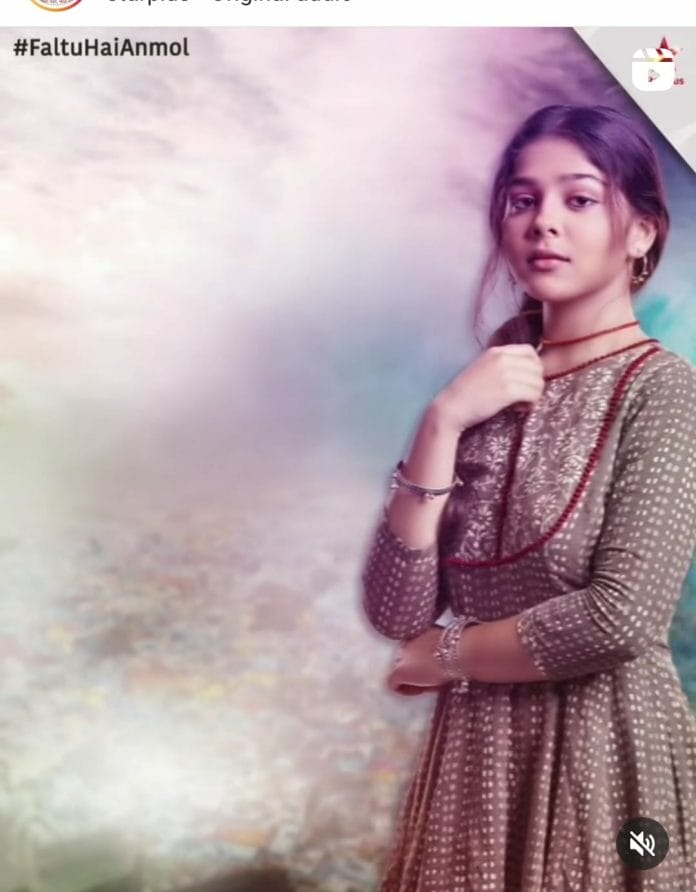 Faltu 7th January 2023 Written Update on TellyExpress.com
Episode starts with Ayaan telling Kanika and Tanisha about Faltu's betrayal. He notify them about his conversation with Faltu and gets furious at her for betraying his trust. He recalls how he compromised everything for her and she behaved rudely with him after marrying someone. Kanika also gets angry at Faltu and proclaims to take revenge from the latter. Tanisha gets confused and denies to believe it. She states that Faltu must be hiding something and proclaims that she would have told the truth in front of her. Ayaan stands there keep recalling his moment with Faltu and burns in anger, while Kanika ask Tanisha not to take Faltu's side.
Here, Kanika looks at the Guruji and reminds him about Faltu. She says that she previously also asked him about the latter and again questions him about her. She ask if Faltu will create any problem in Tanisha and Ayaan's life and will she return back into their house? To which Guruji replies that no one can stop a person from coming or going out of someone's life. He states that it is destiny.
Guruji ask them not to worry about anything while Kanika agrees to him and proclaims that they won't have any relationship with Faltu. Meanwhile, Tanisha gets ready for the Pag-phera ritual. Kanika starts the ritual and both of them gets teary eyes. Kanika stops Tanisha from crying and says that it's a bad omen. She sends the latter away from her house and wipes her tears.
Elsewhere, Faltu reached the hospital along with Dr. Ajit and her family members. The nurse states that they are 20 minutes late and proclaims that the doctor won't be able to meet them. Charan gets shocked and says that they have to see the doctor as it's matter of Faltu's life. He requests the nurse and gets emotional while the latter replies that the doctor is really busy and dont have any appointment left.
Dr. Ajit makes a request to the nurse and tells about their reference. She then checks the appointment list and ask them to visit the next day to meet the doctor. She says that she can't help them any more and goes away, while Ajit states that they can stay at his house, as he stays nearby the hospital. Faltu denies to take any more help from Ajit and states that he have already done a lot for her.
Ahead, Ajit states that he is helping them in the name of humanity and ask not to think much about it. Faltu denies and shows her gratitude towards him. She also insists him not to tell about her truth to anyone while he assures her. He leaves from there whole Charan takes Faltu to a hotel and gets room for themselves. He assures Faltu not to take any tension till he is with her.
Faltu recalls her moments with Ayaan and gets restless. She cries thinking about her fate while Charan and Pratap tries to console her. She determines to fight for herself and proclaims that soon she will fulfill their dreams. Meanwhile, Jamuna gets shocked finding about Faltu's blindness and decides to go to Mumbai. Lajwanti notify Charan about it while he denies her to come there, while she cries thinking about Faltu.
Later, Janardan tells his family about Ayaan's encounter with Faltu. He gets furious stating that the latter fooled them and apprises her rude behavior with Ayaan. He prohibits everyone from taking Faltu's name, while Rijula denies to believe it. He scolds her for taking Faltu's side and blames her for all the mess. Meanwhile, Tanisha keeps talking about the changes she wants in Ayaan's room while he ignores her and keep thinking about Faltu's words being furious.
Precap:- Faltu starts practicing for cricket and proclaims that Ayaan has done a lot for her. She dedicates her life to Ayaan and says that she will always consider him as her God. She decides to keep practicing and use Ayaan's teaching to improve herself. Meanwhile, Pappi passes by her room along with his goon. She hears his whistling sound and thinks him to be Pratap. She goes to open the door while Pappi goes from there.
Click to read