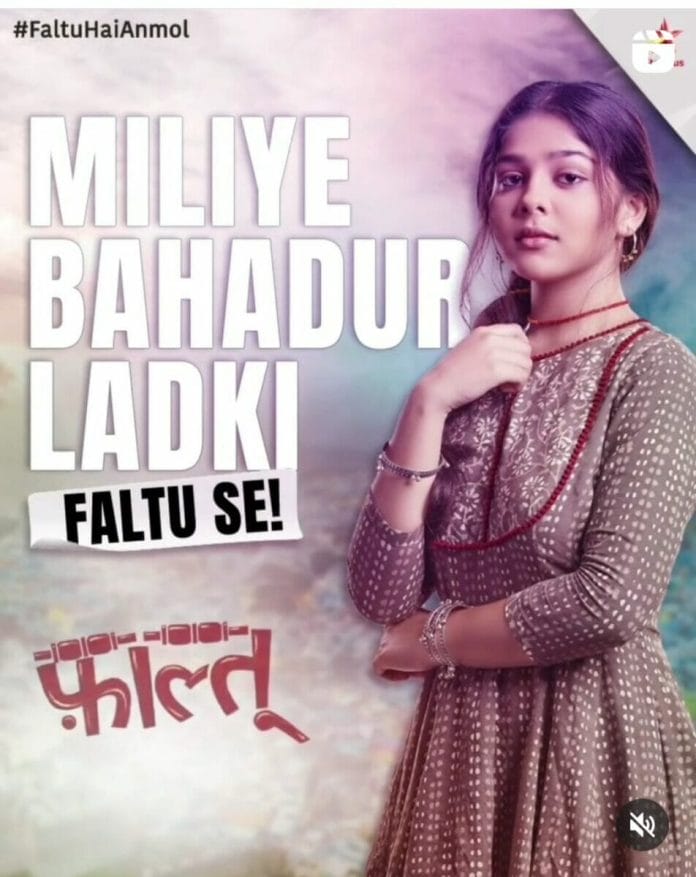 Faltu 8th November 2022 Written Update on TellyExpress.com
Episode starts with Faltu giving the test for getting selected in the team. She becomes scared to face the challenge and tries to save her disguised look as Anmol. She gives the demo but couldn't able to perform well. All the players makes fun of her while she finally hits one ball. Gopal denies to take Anmol in his team and states that he lacks skills. Whereas, Pratap insists the latter to give a chance to Anmol. He proclaims that the latter will give his best and then states that they already requires a player to complete the team and suggest to keep Anmol as the last player.
Here, Gopal thinks about Pratap's idea and after a lot of dilemma agrees to take Anmol in his team. Pratap and Faltu becomes elated and then goes away from there. Pratap compliments Faltu for her disguised look as Anmol while she determines to practice as hard as she can to learn cricket in order to earn money for her parents.
Ayaan gets into a conversation with his grandmother while she ask him to talk tk Savita once. He gets worried while she notify about the matter and also tells that his marriage with Tanisha got fixed. He recalls his past and remembers how Janardan asked him to leave cricket. He gets flashes of his argument with his father and he declared not to leave cricket.
Elsewhere, Ayaan told Janardan that cricket is his life and was about to go when the latter revealed about Ayaan not being his biological son. He taunts the latter for showing his true colour by not accepting his decision. Ayaan gets shocked while Janardan reveals that Savita was pregnant and tried to suicide when he helped her by marrying and giving name to her child.
Ayaan falls down in the feet of Janardan and agrees to follow his demand. He decides to leave the cricket and follow Janardan's footsteps in business. Ayaan gets teary eeys recalling his past and then runs towards the desert. He then calms himself and call Savita. She cries showing her worry towards Ayaan while he consoles her and assures that everything will get fine.
Ahead, Savita ask Ayaan to fulfill all the wishes of Janardan and ask the latter to make her father feel proud. Whereas, Ayaan agrees to her and stages that he always loved him like his own son and even pampered him more then Kinchuk. Meanwhile, Sumitra hears Savita and Ayaan's conversation and gets suspicious.
Kanika keeps thinking about Mittal's behavior while Tanisha comes there and complains that she couldn't able to select a dress for her bridal look. Kanika shares her suspicious regarding Mittals with Tanisha while the latter ask her to ignore it. Meanwhile, Faltu keeps practicing being Anmol while Pratap ask her to return back to home.
Further, Ayaan gives an advice to Anmol regarding playing the cricket. Anmol hits the ball and decides to take Ayaan's help. Whereas, she returns back to her house and Pratap's mother along with Ratan scolds her. Charan saves his daughter while Ratan denies the latter to work outside the house. Meanwhile, Pappi declares his marriage with Faltu while the latter gets shattered. She decides to take Ayaan's hell but Suhaana denies her and tells that the latter is busy. Meanwhile, Pratap finds about Ayaan's past as a cricketer.
Precap:- Faltu helps Ayaan to mingle with the people. She organises a food stall and all the ladies starts preparing food. Faltu proclaims that now the villagers will accept Ayaan as their own, while he questions that what if they goes away after having the food? Meanwhile, Pappi's men sees Faltu with Ayaan and notify the latter about it. Whereas, Pappi gets furious finding about it.
Click to read