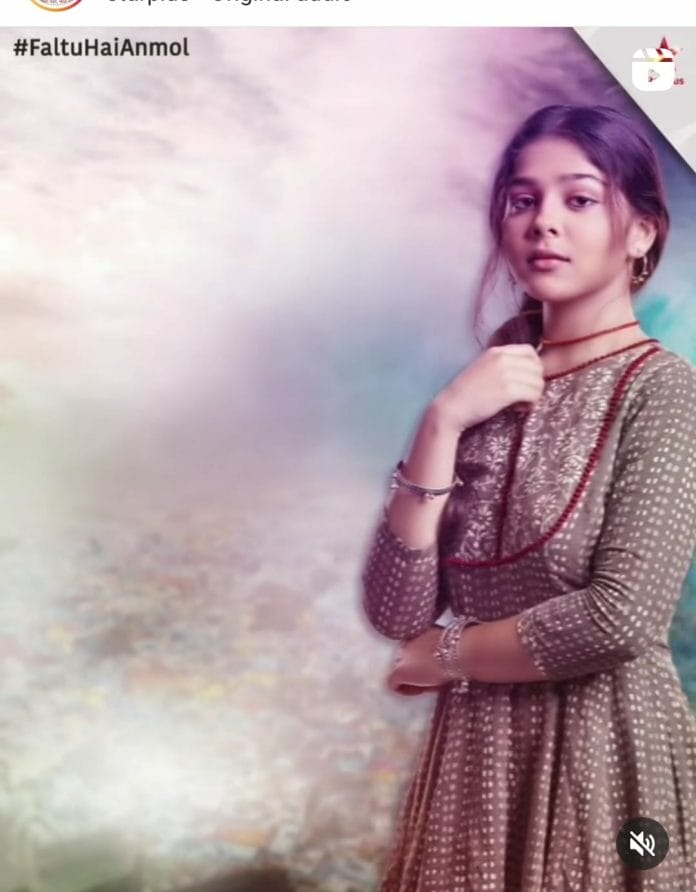 Faltu 9th January 2023 Written Update on TellyExpress.com
Episode starts with Faltu practicing inside her room thinking about Ayaan. She motivates herself that she won't let his hardwork goes in vain. She proclaims to achieve her goal, while at that time she hears whistling sound and thinks that Pratap has returned back. She goes to open the door for him, while from the other side Pappi passes by from her room along with his goon. He keep whistling and determines to get Faltu back in his life. He proclaims to return back to Ittarpur along with her, while she opens the door, but gets saved from coming face to face with him.
Here, Charan and Pratap comes to the room and takes Faltu along with them to meet the eye specialist. Meanwhile, Rijula confronts Ayaan and ask if he loves Tanisha? To which he proclaims that they both trusts one another and knows each other really well. He states that soon they will start loving each other also. Rijula gets worried for him and talks about Faltu.
Ayaan gets furious and recalls how Faltu misbehaved with him. He also remembers about her being married to someone else and proclaims that he don't want to hear her name anymore. He states that he wants to stay away from her and proclaims that she is no one to him. He goes away from there while Rijula gets sad.
Elsewhere, Tanisha gets upset with Guruji's decision and talks to Kanika being frustrated. The latter scolds her daughter and ask not to misbehave with Guruji. She says that he is always right and consoles Tanisha that one month will surely passes by with a blink of eye. She consoles Tanisha stating that after one month she will herself send Tanisha and Ayaan to their honeymoon.
Kanika tells Tanisha that she wants to go to Switzerland and assures that she will book their tickets. Tanisha gets elated and assures her mother that she will try to stay away from Ayaan for one month only for her sake. Whereas, Kanika gets furious at her staff for not selecting 16 players for the cricket team. The staff assures that they will find the rest of the players in the next trial and assures her that everything will get smoothly. Meanwhile, she gives a strict warning to them.
Ahead, Ayaan's cousins comes inside Tanisha's room in order to cheer her up. She complains that Ayaan is ready to go back to his office, while Siddharth comes there and proclaims that he will talk to Janardan and will stop Ayaan from going to the office, so that he can spend time with Tanisha. She gets elated and shows gratitude towards him. Whereas, Pappi calls Sid and ask for money stating that Faltu is in Mumbai.. Sid ask him to find her and decides to help Pappi for the last time.
Ayaan sits on the breakfast table with his family and gets ready to leave for the office. Janardan stops him and tells that Sid will handle his work and ask him to spend time with Tanisha. He gets shocked and says that he wants to work, while Tanisha gets upset from him. He somehow consoles her while Dadi comes there and ask Ayaan to come along with her to the doctor's appointment.
Further, Faltu goes to visit the eye specialist while Ayaan and Dadi also comes there. They sees the doctor and the latter ask Dadi to reduce her phone screen time. Ayaan takes her out of the cabin, while Pratap notices him and tells Faltu about it. She gets worried and tries to hide from Ayaan. She then goes inside the doctor's cabin and the latter assures that Faltu can get her eyesight back but have to go through immediate surgery and the cost will be 15 lakhs. They all gets shocked hearing the amount.
Precap:- Faltu stays with Charan and Pratap inside her room, while at that time she hears Pappi's whistling sound. She recognises it to be his voice and tells Charan about it. They all gets shocked while Charan questions that how he came there? Meanwhile, Pappi's goon knocks their door and ask them to open it stating that he knows they are inside. Whereas, Faltu along with Charan and Pratap gets tensed.
Click to read