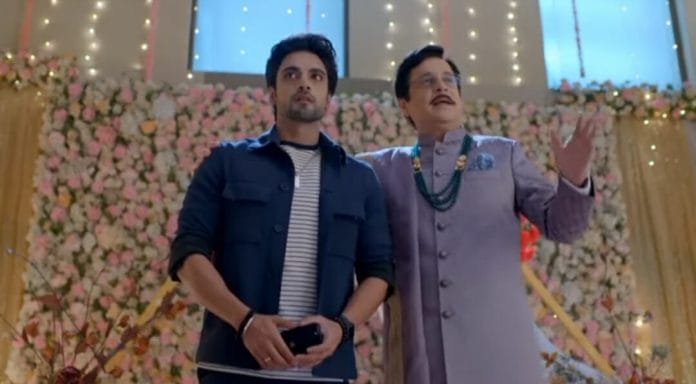 Faltu Spoilers, Upcoming Story, Latest Gossip , Future Story, Latest News and Upcoming Twist on tellyexpress.com

Star Plus popular serial "Faltu" produced under Boyhood Productions, is an unique drama. Niharika Chouksey and Aakash Ahuja are the main cast of the show. The enthralling and fresh story of the serial is captivating the audiences. Previously, Faltu got into trouble and tried to contact Ayaan.
Whereas, the latter lied to his family and got engaged to Tanisha. Janardan made an announcement and named all his properties to Ayaan. Meanwhile, Ayaan received Faltu's call and rushes to save her. Sid got suspicious about Ayaan and followed the latter.
In the current track, Faltu tries to hide from the goons and keeps running inside the jungle. She informs Ayaan about the cab driver and his gang members. She asks him for help, while he rushes to save her. Sid follows him and learns that he is searching for a girl. He keeps following Ayaan in order to find an opportunity to use against the latter.
Here, Janardan introduces Tanisha as Ayaan's fiance to all his business partners. Whereas, guests asks for Ayaan. Kanika gets furious and proclaims that the latter again went missing and shows her disappointment.
Sumitra tries to instigate the latter against Ayaan while her husband handles the situation and states that Ayaan must be with his mother Savita. Meanwhile, Janardan also tries to calm Kanika and states that Ayaan must be there only.
Ahead, Ayaan meets Faltu and both gets relieved. Sid sees them together and smirks thinking about an evil move. Whereas, Ayaan shows his concern towards Faltu and proclaims that he won't leave her again. He also says that she will soon become a great player and he will cheer for her victory.
Sid instigates his family members against Ayaan. He proclaims that he have seen him with a girl and shows his fake concern towards Tanisha. Kanika proclaims to take her daughter away but Savita stops her. At that time Ayaan also comes there.
Later, Janardan and Tanisha confronts Ayaan about the truth while he says that he saw a girl asking for help and so saved her from the goons for humanity. They ask that why he went out of the house? To which he replies that he went to bring Rujula. Everyone looks at the entrance while the latter comes inside the house.
Now in the upcoming episode, Faltu will tell Rujula that she wants to be a shinning star of cricket, so that people will never throw shame on the father who gets daughter as his offspring. Meanwhile, Rujula and Ayaan will see her passion. Later, Pappi will call Faltu and proclaims to bring her back forcefully. He will also threaten that he will burn Ayaan's mart before bringing Faltu back to Ittarpur, while the latter will get shocked.
Will Faltu be able to save Ayaan's mart?
Will Faltu stay with Mittals?
It would be interesting to see what happens next on the show.
Stay tuned with us for more news, Spoilers and written updates of Faltu.