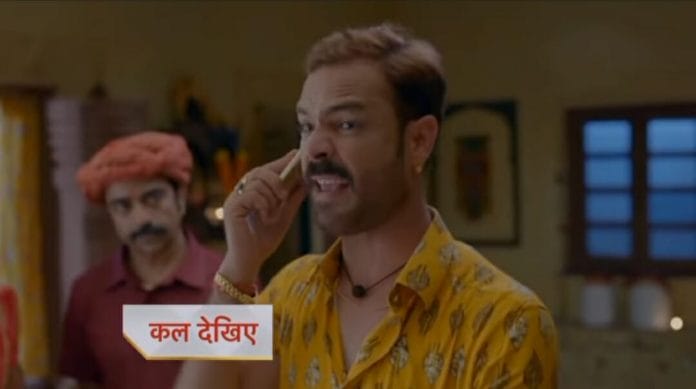 Faltu Spoilers, Upcoming Story, Latest Gossip , Future Story, Latest News and Upcoming Twist on tellyexpress.com

Star Plus newly launched serial "Faltu" starring Niharika Chouksey and Aakash Ahuja as the main lead is gearing up for some intense drama and interesting twists in the upcoming story. Previously, Faltu landed into a huge trouble. She tried to call Ayaan and asked him for help.
Whereas, Ayaan rushes to save Faltu leaving his engagement party. Kanika got furious and questioned about Ayaan's missing, while Sid saw Ayaan with Faltu and instigated his family against the latter. Ayaan helped Faltu and decided to keep her in a safe place.
In the current track, Sid tells Mittals and Kanika about seeing Ayaan with a strange girl. Tanisha and Janardan shows their trust on Ayaan, while at that time the latter comes there. He lies to his family and hides about Faltu. He makes up a story that he went to bring Rujula and there he saw a girl in need and helped her.
Here, Ayaan feels bad for hiding the truth from his family and decides to notify them about Faltu soon. Whereas, he recalls how he took Faltu to Rujula's house and apprised her everything about Faltu.
Ayaan asked Rujula for help while the latter agrees to keep Faltu in her house. Her husband congratulates Ayaan for his engagement and ask him to go there. He denies to go alone and insisted Rujula to come along with her. She hesitates but he somehow convinces her.
Ahead, Faltu gets ill but stops Rujula's husband to tell Ayaan about it. She says that he has already done a lot for her and now she doesn't want him to miss his engagement party. Rujula's husband looks after her, while she talks to her parents on phone and informs about her whereabouts.
Ratan's wife hears there conversation and tells Pappi about it, while they confronts Faltu's parents and then calls Faltu and threatened her. He also warns to destroy Ayaan's mart while Faltu gives a befitting reply to him but gets worried for Ayaan.
Later, Mittals supports Ayaan's decision and Janardan proclaims that he haven't done anything wrong. Kanika also agrees to accept Ayaan, while Tanisha decides to clarify the matter in between them before starting new phase of their life. She takes him upstairs in order to talk to him privately.
Now in the upcoming episode, Tanisha will tell Ayaan that from now on nothing should be more important to him then their marriage. She will ask him to make a promise to her while he looks on. Meanwhile, Pappi will decide to visit Mumbai in order to find Faltu, while Charan and Jamana will get shocked hearing about it. Pappi will call Sid and asks for his help. He will tell that his brother Ayaan has eloped Faltu along with him and states that he will come there to find her. Whereas, Sid will get shocked and proclaims that Ayaan must have hidden Faltu inside Rujula's house.
Will Pappi be able to find Ayaan?
Will Ayaan find about Sid's motive?
It would be interesting to see what happens next on the show.
Stay tuned with us for more news, Spoilers and written updates of Faltu.