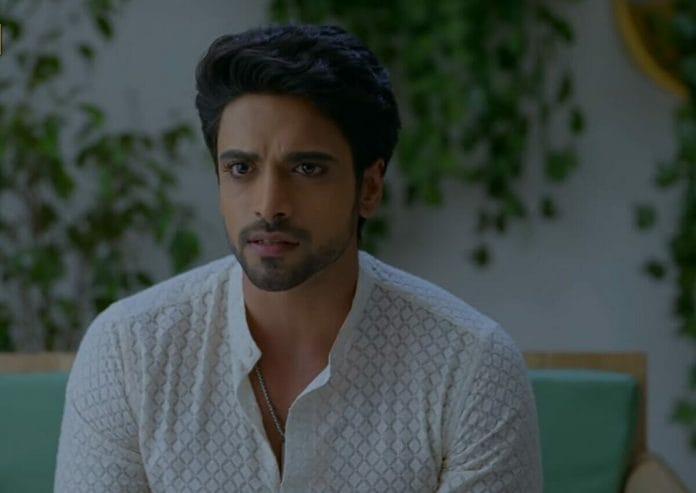 Faltu Spoilers, Upcoming Story, Latest Gossip , Future Story, Latest News and Upcoming Twist on tellyexpress.com

Star Plus popular daily soap Faltu have garnered a huge amount of audience. The gripping storyline filled with twist and turns makes it engaging to the viewers. Previously, Ayaan got restless for Faltu and determined to find about the truth. He proclaimed that she is hiding some secret from him and decided to get all his answers from her.
Meanwhile, Siddharth spied on Faltu and learned that she lives with her father and brother. Whereas, Faltu's house caught fire but the neighbors saved her life. They notified the neighbors about her blindness while they came forward to help her and apprised about the eye camp, where she can get her treatment for free.
In the current track, Dr. Ajit comes to Ayaan's house with his father in order to meet his boss. Ayaan was about to go downstairs but Tanisha stops him and takes him to their room, which she decorated with her own hands for their first night.
Here, Savita and Dadi gets upset with Tanisha's behavior while Suhanna states that she must have taken Ayaan to show the room and tells Dr. Ajit that he won't be able to meet her brother. They leaves from there and assures to come some other day.
Ayaan gets least excited to see the room but fakes his happiness in front of Tanisha. She gets romantic with her and tells her plan for their first night. Meanwhile, Ayaan gets an agent and ask him to find Dr. Ajit.
Ahead, Siddharth confronts Ayaan and says that he is doing too much for Faltu. The latter warns him to stay away from his matter. Siddharth tells that everyone is calling Ayaan for some rituals. He goes to the room while his cousins demands for money and then let's him enter the room.
Siddharth sends his employee to Faltu's house while the latter gives job offer letters for Pratap and Charan, but Faltu denies to take it and says that they won't work in Mittals company.
Later, Faltu gets afraid that how Mittals found about her address. She shares her worry with Charan while he consoles her. Meanwhile, Sid gets into an argument with Pappi and denies to take anymore help from him. Whereas, Faltu dances imagining Ayaan and confesses her love for him.
Now in the upcoming episode, Tanisha will bring Ayaan closer to her and they both stares at one another. She will get romantic with him, while Dr. Ajit will go to Charan's house and ask for his permission. He will state that he likes Faltu and wants to marry her, while they all will get shocked. Meanwhile, Ayaan will keep looking at Tanisha being silent.
Will Ayaan find about Faltu's feelings?
Will Siddharth's plan work?
It would be interesting to see what happens next on the show.
Stay tuned with us for more news, Spoilers and written updates of Faltu.