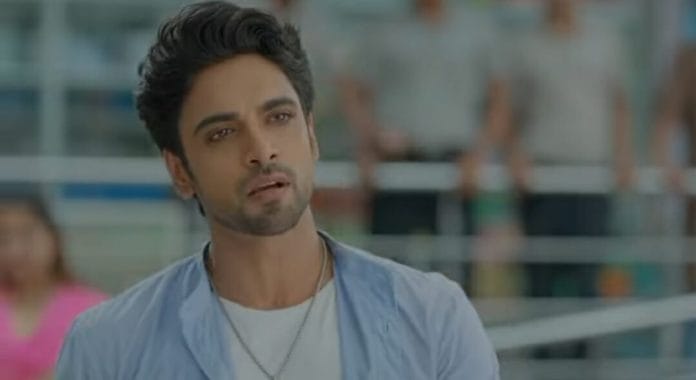 Faltu Spoilers, Upcoming Story, Latest Gossip , Future Story, Latest News and Upcoming Twist on tellyexpress.com
The peculiar twist in the tale of Star Plus newly launched show "Faltu" is enthralling the audiences. The brilliant star cast along with the plot is capturing the attention of the audiences. The story is now gearing up for some intense drama. Previously, Faltu decided to participate in cricket competition in order to return Pappi's money.
She disguised herself as Anmol in order to get selected in the team. Meanwhile, she helped Ayaan to run his mart and in exchange he promised to train Anmol for cricket competition. Whereas, Sid tried to manipulate Tanisha against Ayaan and also bribed Pappi to ruin Ayaan's business.
In the current track, Ayaan gets shocked finding about Faltu and Pappi's marriage. Suhanna hears the conversation of Faltu's family and notify Ayaan about the amount Charan have to return to Pappi in order to stop his marriage with Faltu. Ayaan decides to help Faltu and goes to give money to Charan.
Here, Ayaan shows his genuine concern towards Charan and his family while Faltu denies to take his help. She proclaims that a daughter also can earn and help her father. She request him to let her show the society that a daughter is not a burden but she can also help her parents.
Ayaan appreciates Faltu's thought while she aak him to start Anmol's training from that day onwards. Meanwhile, Ratan and his wife gets suspicious about Faltu and determines to find about the secret of her confidence to earn money.
Ahead, Ratan's mother follows Faltu but the latter scared her and makes her run away. Pratap also helped Faltu to get rid of his mother, while the latter disguised herself as Anmol and reaches the training ground. Ayaan scolds him for being late and starts the rough training.
Sid tries to get close to Tanisha and intentionally shows her the video of Faltu and Ayaan. The latter gets jealous and goes away while Sid messages Pappi reminding about his work while the latter sneak inside Ayaan's store and changes the expiry date of all the stuffs in order to create trouble for the latter.
Later, Ayaan gets suspicious about Anmol being Faltu and notices all the similarities. Whereas, Faltu plays well and he appreciates her shots. Meanwhile, he confronts her and declares that he knows about her truth. He motivates her and says that she will surely help her father to return his money.
Now in the upcoming episode, Pratap's mother will ask Ayaan about Anmol, to which he will notify that he is Faltu and Pratap's friend. He will happily goes along with the latter without knowing about the truth. Whereas, Pratap's mother will share her suspicion with Pappi and says that Faltu is missing.
Pappi will determine to find the truth and follows the latter. Meanwhile, Faltu will change her look and Pappi gets inside there and confronts the latter. Whereas, Ayaan will come there in between them and defends Faltu.
Will Ayaan be able to help Faltu?
Will Faltu be able to play cricket?
It would be interesting to see what happens next on the show.
Stay tuned with us for more news, Spoilers and written updates of Faltu.