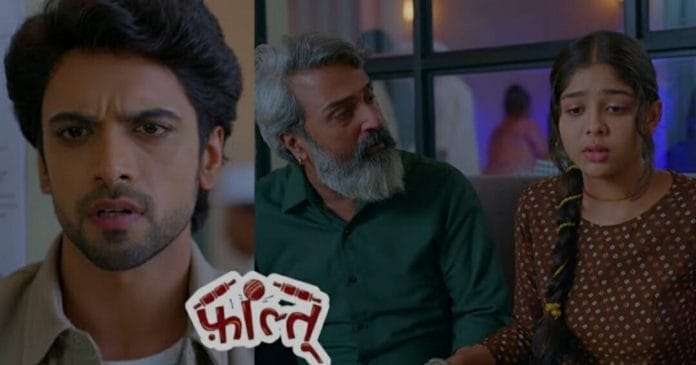 Faltu Spoilers, Upcoming Story, Latest Gossip , Future Story, Latest News and Upcoming Twist on tellyexpress.com
Star Plus popular serial "Faltu" produced under Boyhood Productions, is an unique drama. Niharika Chouksey and Aakash Ahuja are the main cast of the show. The enthralling and fresh story of the serial is captivating the audiences. Previously, Kanika notified Janardan about the encounter of Ayaan and Faltu. The latter informed about it to the family members and asked not to bring Faltu's topic in front of Ayaan anymore.
Rijula got worried for the latter and confronted him, but he got furious recalling the misbehavior of Faltu. Meanwhile, Tanisha got upset hearing Guruji's decision and also made a blunder while performing a ritual.
In the current track, Kanika lashes out at the cricket selection staffs as they haven't finalised a team for her. She warned them to complete the selection procedure as soon as possible, while they assures her that they will finalise all the members in the next trial match.
Here, Tanisha also calls Kanika and shows her anger towards Guruji's decision. She ask that how she can stay away from Ayaan for one whole month. Kanika scolds her for talking against Guruji and makes her understand that his predictions are never wrong.
Kanika also plans for Tanisha and Ayaan's Switzerland trip. The latter agrees to complete it for the sake of her mother. Meanwhile, Ayaan's cousins comes there to cheer Tanisha while she complains that Ayaan is joining the business from next day itself.
Ahead, Siddharth tells her that she will solve her problem by talking to Janardan. He gets the position of Ayaan while Janardan prohibits the latter from going to office and ask to spend time with Tanisha. Meanwhile, Sid smirks and proclaims to take Ayaan's position in the office.
Charan and Pratap takes Faltu to the hospital. Meanwhile, Dadi ask Ayaan to take her to the hospital for her eye checkup. Meanwhile, Pappi ask Siddharth for financial help and the latter agrees to do it and in return ask him to find Faltu.
Later, Pratap sees Ayaan inside the hospital and tells Faltu about it while she gets worried and tries to hide from him. Meanwhile, they meet the doctor and the latter states that Faltu can get her eyesight back but they have to perform an immediate surgery. Whereas, Faltu along with Charan and Pratap gets shocked after hearing the amount of operation.
Now in the upcoming episode, Faltu will stay with Charan and Pratap inside her room, while at that time she will hear Pappi's whistling sound. She will recognise it to be his voice and tells Charan about it. They will all get shocked while Charan questions that how he came there? Meanwhile, Pappi's goon will knock their door and ask them to open it stating that he knows they are inside. Whereas, Faltu along with Charan and Pratap will get tensed.
Will Pappi be able to find Faltu?
Will Charan be able to arrange the money?
It would be interesting to see what happens next on the show.
Stay tuned with us for more news, Spoilers and written updates of Faltu.